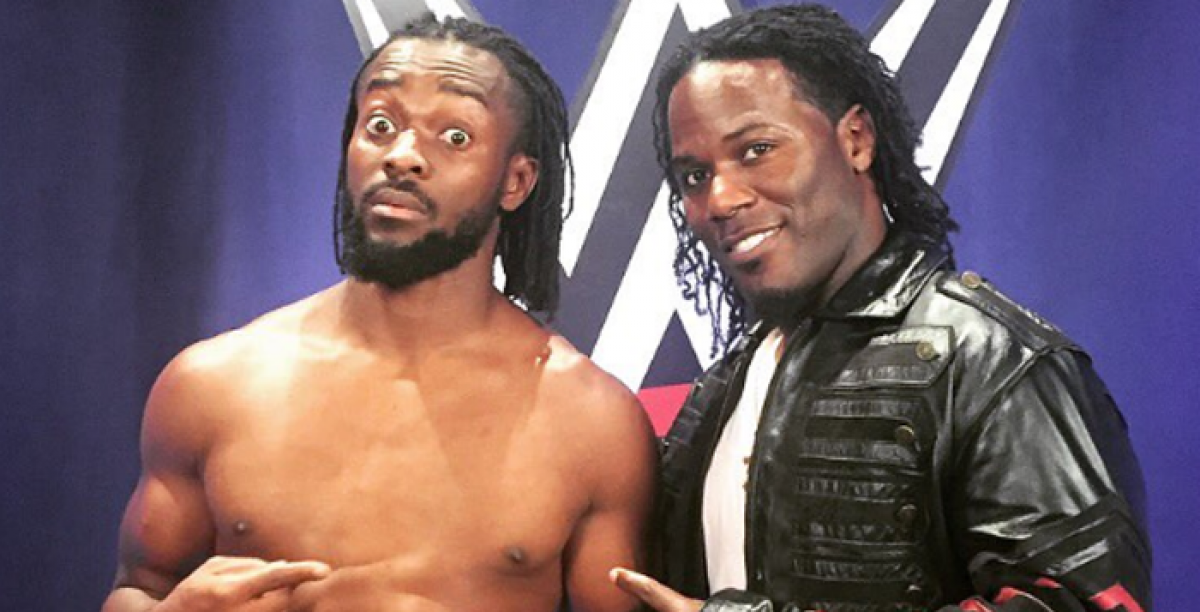 Former WWE superstar Elijah Burke was present backstage last night on SmackDown Live. Former Boxing Heavyweight Champion Evander Holyfield was present backstage as well.
Burke is currently a free agent and there are rumors that the WWE is interested in signing him once again. Another possible reason is that Burke is with Holyfield as the two are said to be friends and business partners.
ECW New Breed
Elijah Burke made his WWE debut with the new ECW in 2006 as the cornerman for Sylvester Terkay. He was slated for a singles push when Terkay was released in 2007.
Burke then teamed up with Matt Striker, Marcus Cor Von and Kevin Thorn to create The New Breed and feuded with the ECW originals. He enjoyed a decent singles run but was not able to follow through and was eventually released in 2008.
Da Pope
Burke would then sign with TNA under the ring name "Da Pope" D'Angelo Dinero in 2009. He had a decent run with the company as a singles competitor but was not able to hold any belt under the TNA banner.
Burke was last seen as an announcer for Impact Wrestling (formerly TNA) and also wrestled part-time. In August 2017, "Da Pope" Burke announced his departure from Impact Wrestling.
Another return?
There isn't any confirmation yet as to what Elijah Burke's status with the WWE. Raw and SmackDown might be crowded at the moment but NXT and 205 Live can surely use a superstar of Burke's talent.
A decent in-ring performer and a charismatic talker, Burke could definitely make it in today's WWE landscape. Either that or the delight of a banter with Corey Graves.
Will we see Elijah Burke back in the WWE? What are your thoughts on "Da Pope"? Let us know in the comments below.
For more Wrestling news, click here for the latest updates.