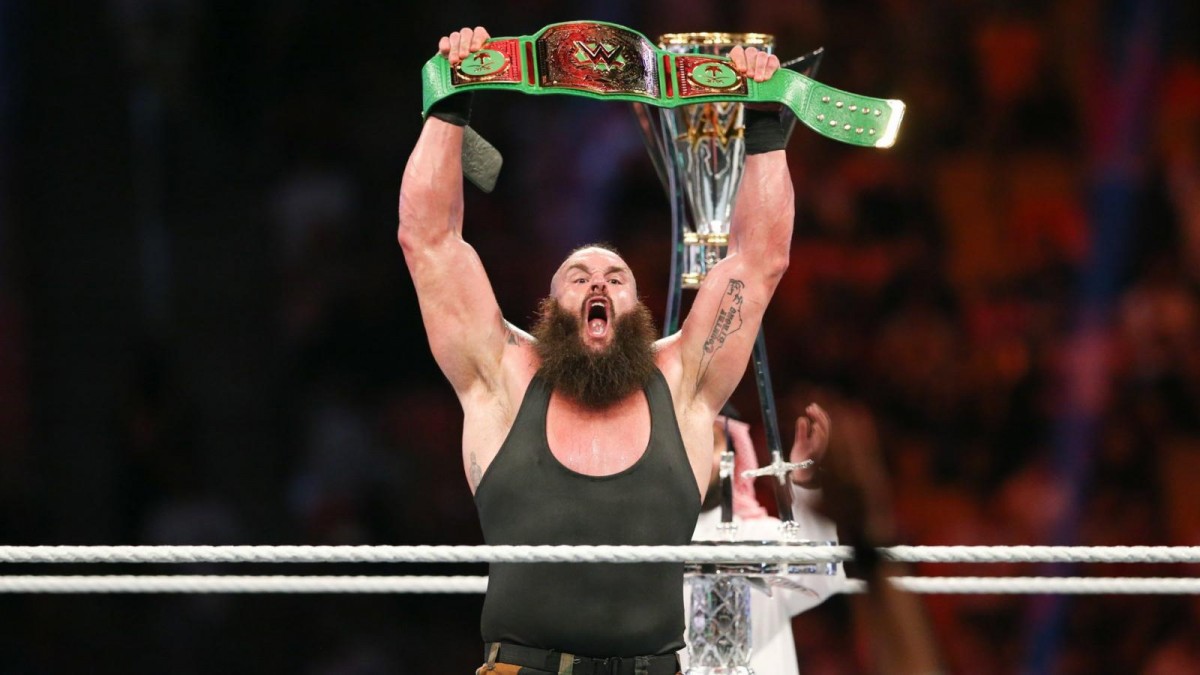 When it comes to controversial superstars inside the premises of Sports Entertainment alone, John Cena and Roman Reigns alone unreasonably get all the heat of the fans. Whether it's allegedly burying other talent or hogging the spotlight, there is one man already risen that takes the cake in the department.
The Greatest Of All Time
The WWE Universe is missing is the fact that Braun Strowman has already had the quickest rise in WWE history. From the moment this person debuted, he literally destroyed a plethora of big names and living legends.
Here are a list of Braun Strowman's victims:
Roman Reigns - broke his Last Man Standing match streak and Royal Rumble record
Dean Ambrose - got ragdolled every single time
Chris Jericho - bear hugged into submission
Brock Lesnar - wasn't willing to take a stiff elbow
Bubba Ray Dudley - disrespected ECW legend
D-Von Dudley - disrespected ECW legend
Rhyno - disrespected ECW legend
Tommy Dreamer - disrespected ECW legend
Big Show - injured him
Kane - buried through scaffoldings
Ryback - refused to put a former developmental journeyman over
Sin Cara - destroyed
Kalisto - thrown in a dumpster
Sami Zayn - decimated time and time again
Bo Dallas - massacred
Curtis Axel - massacred
Titus O'Neil - massacred
Apollo Crews - almost killed Crews
Tye Dillinger - denied him a good rumble showing twice
Sheamus - humiliated at WrestleMania
Cesaro - humiliated at WrestleMania
James Ellsworth - never gave him a fighting chance
Big Cass - robbed him of a moment in Jeddah
Daniel Bryan - indirectly but also robbed of a moment in Jeddah
Not bad for a superstar who is on the main roster for barely three years right? John Cena wasn't even entering his prime as the top star while Roman Reigns was already starting to get booed on year three.
Has Strowman paid his dues?
NXT has been near and dear to the hearts of the hardcore fans but the problem lies on the irony that they buy into Braun Strowman despite doing literally nothing of significance in developmental. John Cena had to be a robot named Prototype in OVW while Roman Reigns had to play a jungle tribesman named Leakee in FCW in an effort to one day make it into the business.
The old NXT format was a gameshow which featured the likes of Bray Wyatt, Curtis Axel, Fandango, Titus O'Neil, Byron Saxton, and Darren Young, and EC3 back when they were developmental studs. The new format, which we all know and love now was the one which merged with Florida Championship Wrestling in 2012.
Even in this new format, world class talent such as Shinsuke Nakamura, Samoa Joe, Finn Balor, Bobby Roode, Eric Young, and Andrade "Cien" Almas still had to spend time in NXT despite long being main roster ready the moment they signed a WWE contract. former FCW studs EC3 and Drew McIntyre had to make their WWE return in NXT first while Ricochet has still yet to fly around at least 205 Live.
Braun Strowman on the other hand only wrestled dark matches in NXT house shows while homegrowns such as Baron Corbin, Tyler Breeze, Tye Dillinger, Rusev, etc were helping make NXT a household name with their performances on TV.
Is being a TV enhancement enough?
What has Strowman done to merit such push? Fans would say he was one of Adam Rose's Rosebuds but so are superstars like Elias, Kalisto, James Ellsworth, Alexa Bliss, Becky Lynch, Carmella, Simon Gotch, indie darling Sami Callihan, and a plethora of other big indie names who never saw the light of day on a WWE level.
The surprising thing about these gigs is that they actually pay more than what developmental talent make setting up rings in NXT house shows. Another perk about being an enhancement talent on the road is the fact that it not only prepares them for the rigorous schedule on the road but also gives them the chance to be mentored by main roster talent.
Should it really be enough for Braun Strowman?
To be fair, Strowman has shown signs of improvement both in the ring and even on the mic. His humility and eagerness to learn behind the scenes might have been the cause of his consistent pushing.
The problem lies in the fact that Braun Strowman continuously gets cheered for doing less than a John Cena and Roman Reigns who gets all the boos in the world. That and the fact that there are a lot of talent more deserving of such push is what really makes a Strowman push so unbelievable.
Although a nice guy, burial accusations might even be more legit for Strowman than any other top star. After a win at the Greatest Royal Rumble event and continuous main event push, only time will tell until the entire wrestling world gets those hands
Do you think Braun Strowman Deserves his push? Do you still think John Cena and Roman Reigns are overpushed? Let us know what you think on the comments below.
For more Wrestling news, click here for the latest updates.