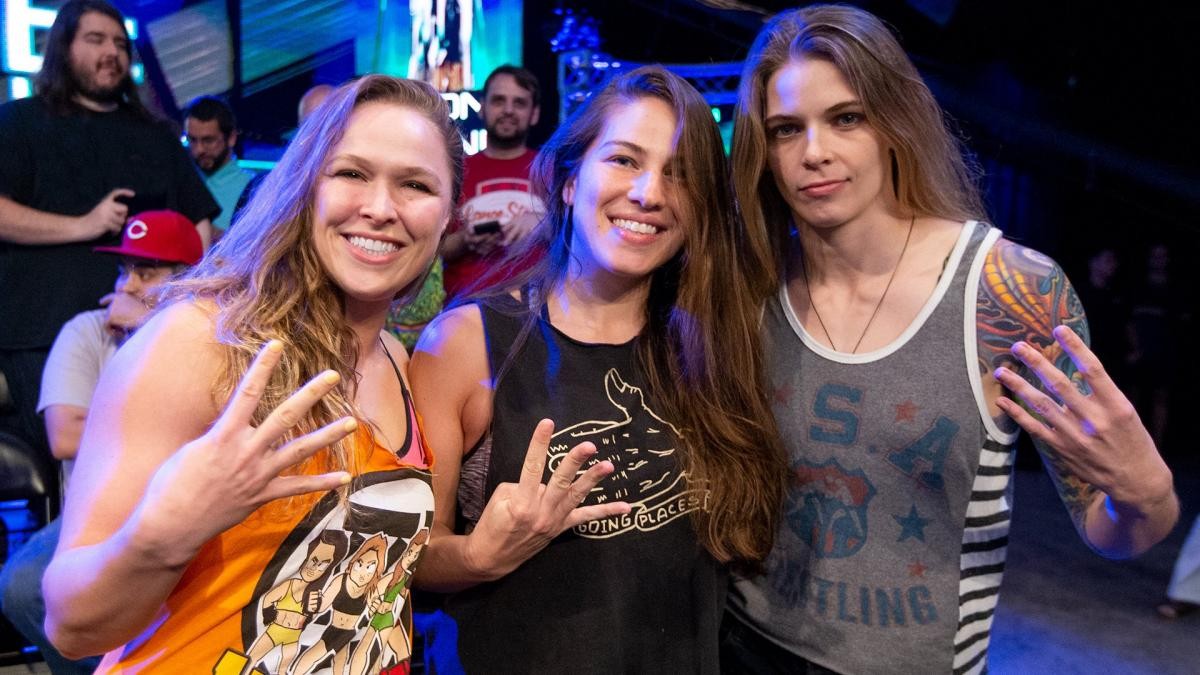 The WWE has announced on their official website earlier today the signing of Marina Shafir and Jessamyn Duke to a WWE contract. It was rumored that the WWE was planning a match with the Four Horsewomen of Wrestling vs the Four Horsewomen of MMA but thad to put everything on hold due to Shafir and Duke still lacking the necessary training needed to compete.
The WWE Universe was in for a tease when the Four Horsewomen's standoff with Charlotte Flair, Becky Lynch and Bayley bumped into Ronda Rousey, Shafir, and Duke backstage at last year's Mae Young Classic. The latter three were in attendance to support Baszler, while the former three were there to witness history.
The Four Horsewomen factions' encounter at the Mae Young Classic did not result in a scuffle but the exchange of words by the two parties made an interesting scene.
Duke, a 5-foot-11 bantamweight fought professionally from 2012 to 2016. She rose into prominence competing as part of the UFC's "Ultimate Fighter" reality competition series in 2013, as part of "Team Rousey."
Shafir, on the other hand is a 5-foot-7 featherwight and has fought under the banners of Invicta and Lights Out Promotions. She also appeared on "Who is Roderick Strong?", a video package about the life of NXT Superstar Roderick Strong, who she is currently engaged to.
Shafir has been around the Performance Center and Full Sail for some time now supporting her fiance while Duke is fairly still in transition at the moment.
With Rousey and Baszler currently having success in their own respective brands of Monday Night Raw and NXT, it's only a matter of time before Duke and Shafir follow suit.
Are you excited to see a WWE vs MMA matchup between two Four Horsewomen factions? Let us know in the comments below.
For more Wrestling news, click here for the latest updates