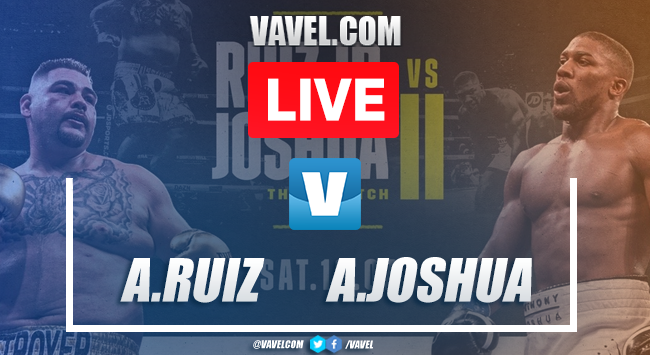 Anthony Joshua wins by Unanimous Decision
12th Round
11th Round
10th Round
9th Round
8th Round
7th Round
6th Round
5th Round
4th Round
3rd Round
2nd Round
1st Round
Official Ceremony!
Andy Ruíz walks to the ring!
Anthony Joshua makes his entrance!
The British fanbase is here!
The area is now set for tonight's main event
Ruíz vs Joshua is live next from Saudi Arabia
The UFC World Lightweight champion here to witness the fight
The Weigh In
Who you got?
International music superstar Usher is also in the house
The challenger is here!
Canelo Álvarez greets Andy Ruíz
LIVE Coverage Begins!
Joshua wants a rematch
Andy Ruíz, ready to fight
Joshua, focused