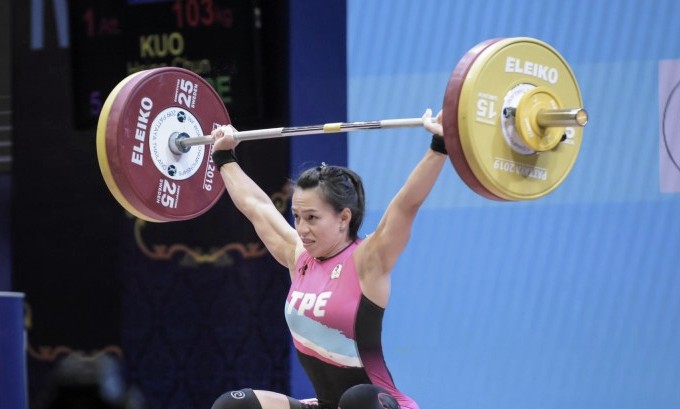 The competition is over and the positions are as follows
141 kgs attempted by Hsing-Chun Kuo
A weightlifting beast
Yusleidy could not
To the platform the champion
Polina's last attempt
Mikiko Andoh makes 120 kgs.
Failure on second attempt
Zoe Smith's participation ends
Polina continues to advance
Correct survey
Zoe Smith could not
Polina's turn
Mikiko Andoh
Izabella Yaylyan is out again.
Ruling for the representative of Armenia
Turn of Venezuelan Yusleidy Figueroa
Thi Duyen Hoang's turn
Zoe Smith's turn
Dora Tchakounte's turn
The clean and jerk begins
Weight request for the clean and jerk
End of snatch
Review
103 kgs for her second attempt
The champion, without a fuss
She failed on his third attempt Vietnam
She could with the third attempt
Francia and Turkmenistán
Definitely could not
Bad luck
Correct lifting
Review
Thi Duyen Hoang
Turn for the Ecuadorian
Mikiko Andoh
Correct surveys
Yusleidy's performance ends
Zoe Smith's participation in snatch ends
Correct lifting
CORRECT
Failure on first attempt
Correct lifting
No pudo
Competition kicks off
Not far to go
Reminder
Yusleidy Figueroa
Competition begins
Good morning
See you on VAVEL
The favorite
World record in total
World record clean and jerk
World Record Snatch
Representatives from the Asian continent
Representation of the Americas
Representatives from Europe
Competition venue
Welcome!