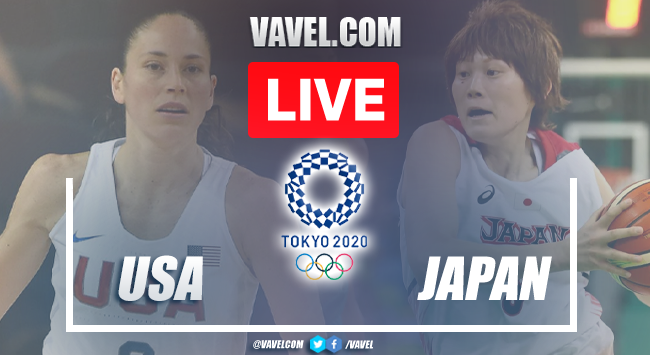 Highlights
Thanks
They continue on a steady pace
End game
4Q 00:20
4Q 04:19
4Q 06:19
4Q 09:30
End of third quarter
3Q 00:13
3Q 01:26
3Q 04:13
3Q 04:45
3Q 07:07
3Q 09:00
3Q 10:00
Half time
2Q 01:13
2Q 02:53
1Q 03:42
2Q 05:51
2Q 07:36
End of first quarter
1Q 00:07
1Q 02:38
1Q 03:37
1Q 04:49
1Q 05:24
1Q 06:41
1Q 09:42
1Q 10:00
Minutes away
Already warming up
First game
Last Game
How did Japan arrive?
Top scorer
Good debut
For the second victory
Start
Tune in here USA vs Japan Live Score
What time is USA vs Japan match for 2020 Olympic Games?
Key Player Japan
Key Player USA
Japan Squad
United States roster
Group B
Japan: looking to spring a surprise
United States: keep winning
The venue
Kick-off time
Welcome to VAVEL.com's LIVE coverage of the 2020 Olympic Games: USA vs Japan!