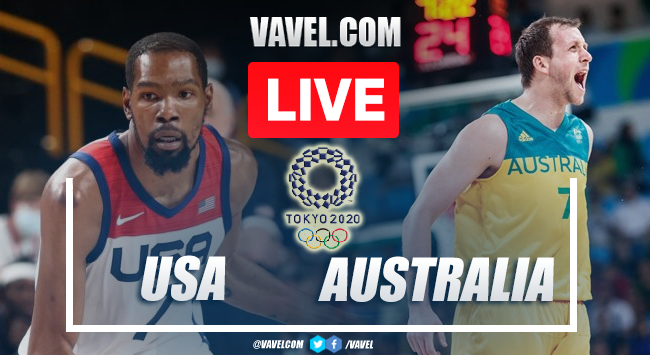 Relive the match
Thanks
They pressed the accelerator
End game
4Q 01:02
4Q 03:06
4Q 06:38
4Q 06:28
4Q 08:!2
4Q 09:44
Final tercer cuarto
3Q 00:32
3Q 00:57
3Q 01:30
3Q 02:24
3Q 06:44
3Q 07:12
3Q 08:24
3Q 09:14
3Q 10:00
Half time
2Q 01:11
2q 01:44
2Q 03:50
2Q 05:06
2Q 06:08
2Q 06:43
2Q 08:47
2Q 09:37
End of first quarter
1Q 00:25
1Q 01:47
1Q 03:34
1Q 04:41
1Q 05:56
1Q 07:57
1Q 09:08
1Q 09:49
1Q 10:00
The quintet starts from the United States
Right now
They make the presentation
We are minutes away
The next opponent
Beware of...
Number 3
In friendly games
For the feat
They are already warming up
Will the dose be repeated?
From less to more
Start
The leaders of the attack
The offensive
To take into account
Tune in here USA vs Australia Live Score
What time is USA vs Australia match for 2020 Olympic Games?
Key Player Australia
Key Player USA
Australia roster
USA roster
What happens to the winner?
Australia: to win a medal
USA: the goal is the final
The venue
Kick-off time
Welcome to VAVEL.com's LIVE coverage of the 2020 Olympic Games: USA vs Australia!