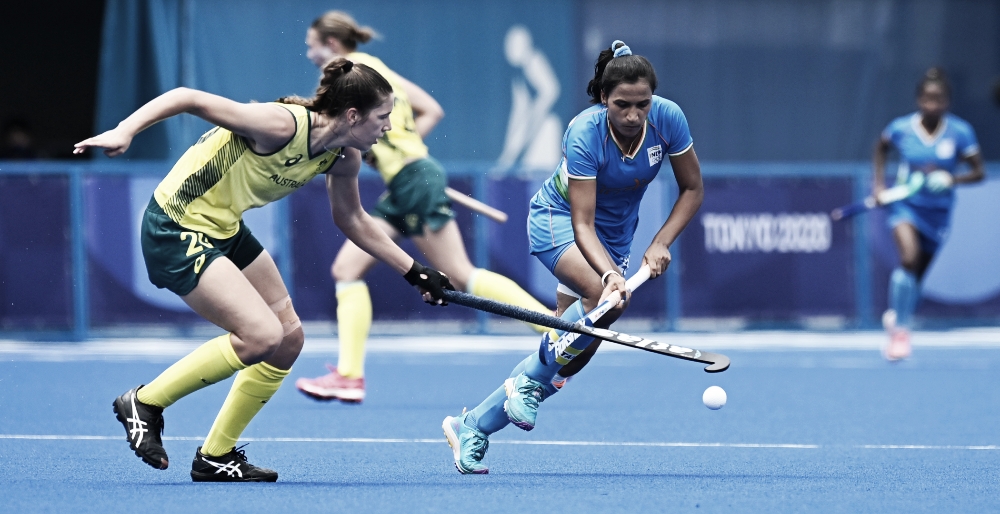 Thanks
FINALS
END OF MATCH
1'
1'
2'
8'
9'
STARTS THE LAST QUARTER
END OF 3RD Q
3'
9' GOAL FOR ARGENTINA
12'
12'
STARTS SECOND HALF
END OF 2ND Q
2'
3'
3'
3'
6' stats at the moment
8'
11' GOAL FOR ARGENTINA
13'
14'
Rules - final part
END OF 1ST Q
Rules - part 4 (important)
Rules - part 3
Rules - part 2
Rules - part 1
7'
India line-up
13' AND WE ALREADY HAVE A GOAL FOR INDIA!
Good morning
Tune in here Argentina vs India Live Score
How to watch Argentina vs India Live in TV and Stream
Where it happens?
India's Squad
Argentina's Squad
Group A
Group B
Sentence: Índia
Sentence: Argentina
Welcome to VAVEL.com's coverage of the 2020 Tokyo Olympics Field Hockeymatch: Argentina vs IndiaLive Score!