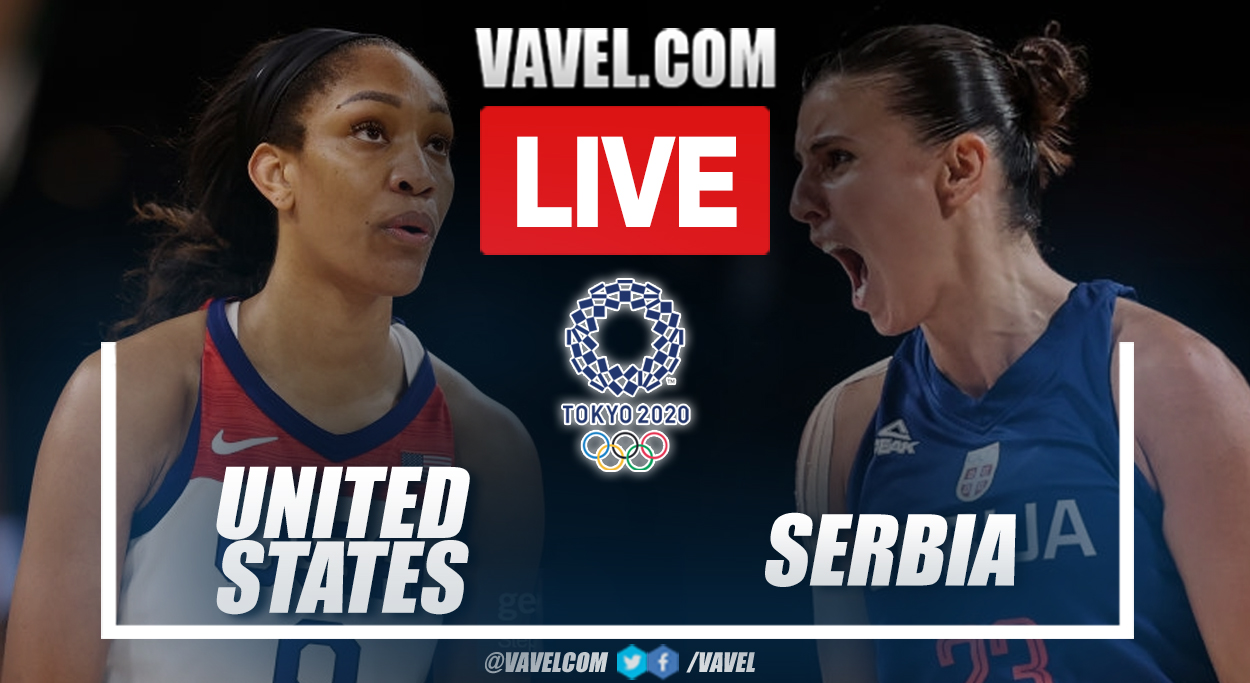 End of coverage
Next game
End of game
4th | 1:00
4th | 2:15
4th | 3:30
4th | 6:15
4th | 8:15
Fourth period begins
End of third quarter
3rd | 0:10
3rd | 1:10
3rd | 2:00
3rd | 5:45
3rd | 7:57
Third quarter begins
2nd | 0:23
2Q | 0:44
2nd | 1:06
2nd | 2:21
2nd | 2:41
2nd | 3:04
2nd | 4:00
2nd | 6:10
2nd | 6:59
2nd | 7:40
Second quarter begins
End of first quarter
1st | 0:03
1st | 1:03
1st | 1:36
1st | 3:06
1st | 4:52
1st | 5:00
1st | 6:21
1st | 6:30
1st | 8:22
1st | 9:16
Match starts!
Teams on the court
Match judges
Serbian team
U.S. team
Teams is being prepared
Less than one hour to start
We start!
Tune in here USA vs Serbia Live Score!
How to watch USA vs Serbia Live Stream on TV and Online?
What time is the USA vs Serbia match?
Key player - Serbia
Key player - United States
Serbians aim for another upset
Americans aim to stay on top of their game
Serbia's first-round campaign
The U.S. first-round campaign
Stadium
Welcome!