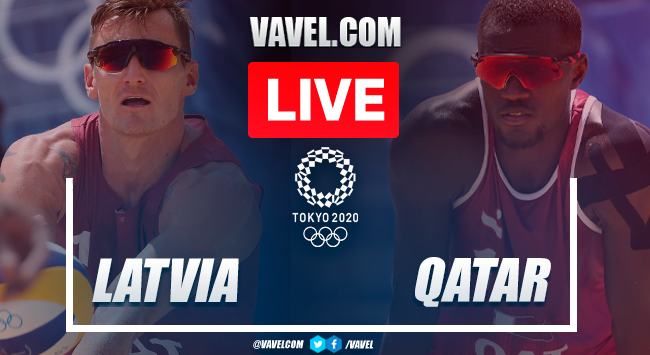 Thank you for following the broadcast on VAVEL.COM
Game over!
End | 2 - Set
2 | Set
2 | Set
2 | Set
End | 1 - Set
1 | Set
1 | Set
1 | Set
1 | Set
1 | Set
Game on!
Tune in here Latvia vs Qatar Live Score
How to watch Latvia vs Qatar Live Stream on TV and Online?
This way up Qatar
Latvia arrives
How did Qatar fare before advancing to the final for the bronze?
What was Latvia's road to get here?
What is the composition of Latvia and Qatar?
Beach Volleyball at Tokyo 2020 comes to an end
Welcome to VAVEL.com's LIVE coverage of the Men's Beach Volleyball Bronze Medal at the Tokyo 2020 Olympic Games: Latvia vs Qatar!