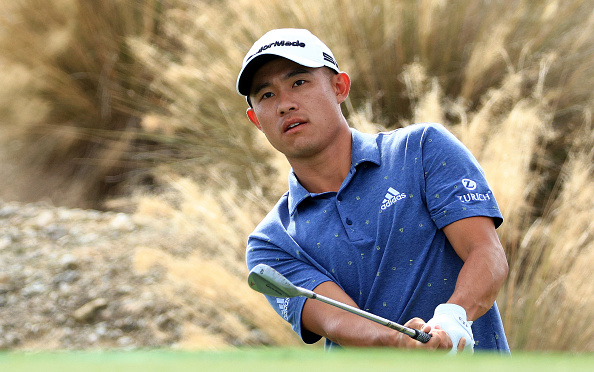 After three rounds of play, Colin Morikawa holds a five-shot lead over Brooks Kopeka at the Hero World Challenge. A win would send the two-time major champion to the top of golf's stratosphere by getting to World Number One.
Today, I'll be sharing my favorite props from Prizepicks from the final round of the tournament. Currently, I'm 6-2 on solidified picks and 4-3 on leans, giving me a solid overall of 10-5. Previous picks, as well as tomorrow's plays, can be seen below.
Prize Picks is a Daily Fantasy app/website that is a partner of the Atlanta Braves and Atlanta Falcons.
Final Round Plays
Colin Morikawa UNDER 68.5: Morikawa has put himself in a brilliant position to finish with a tournament win and get to World Number One. Five up on Koepka but anyone can get hot at any given moment here as each day has seen. He's been hitting phenomenally all week and can't bet against him. As good as his third rounds are, his final rounds are even better. I like the play here at 68.5 so even a 68 nets a win.
Jordan Spieth OVER 70.5: Spieth needed three straight birdies to recover what would've been an already disastrous round and gave two back on the brutal 18th. He only has one final round sample of 67. I'll take his recent form from this week as a more indicative feel of his play and take the over on this but it's gonna run close.
The most recent Hero World Challenge he was at, he laid an even par 72 in the final round, and that's when he was struggling to find form. He's not at his best now, but I would prefer a flex play rather than the full power play.
Leans
Rory McIlroy OVER 69: This number gives you a nice buffer in case he shoots lower than average and can even push. For Rory, he needed to get hot with the flat stick to have a chance, and that's just not been the case this week. Maybe an early tee-time could see him run a hot streak with less pressure and more freedom, but overall, this is a solid number given his last two rounds.
Viktor Hovland UNDER 69: Like I said yesterday, if Hovland cleans up the errors, he'll hit his under, and he did exactly that. Only one mistake on the 11th which netted him a bogey but overall a 67 on the day. Three final rounds this season have seen him go under 69
Bryson DeChambeau UNDER 69: It was not the best day at the office for DeChambeau as he had quite an adventurous round from start to finish. The main difference between his round yesterday and today was the putter. Most of the key putts yesterday, he ended up making which was not the case today. In previous editions of the Hero World Challenge, the American followed up a 70+ third-round score with 68s, which is the number we hope to see him hit.
Previous Plays
Round 1 Plays
Justin Thomas Under 68.5: ✅
Viktor Hovland Under 68.5✅
Bryson DeChambeau Over 68.5✅
Round 2 Leans
Xander Schauffele Under 68.5: ❌
Colin Morikawa Under 68.5: ✅
Round 2 Plays
Justin Thomas Under 68: ❌
Viktor Hovland Under 68: ❌
Xander Schauffele Over 68.5: ✅
Round 2 Leans
Rory McIlroy Under 68: ❌
Spieth Over 69: ✅
Round 3 Plays
Colin Morikawa Under 68: ✅
Jordan Spieth Over 69: ✅
Round 3 Leans
Xander Schauffele Over 69: ✅
Viktor Hovland Under 68: ✅
Rory McIlroy Under 68: ❌
Overall: 10-5
Round 1: 4-1
Round 2: 2-3
Round 3: 4-1
Plays: 2-1 (6-2 individually)
Leans: 0-3 (4-3 individually)