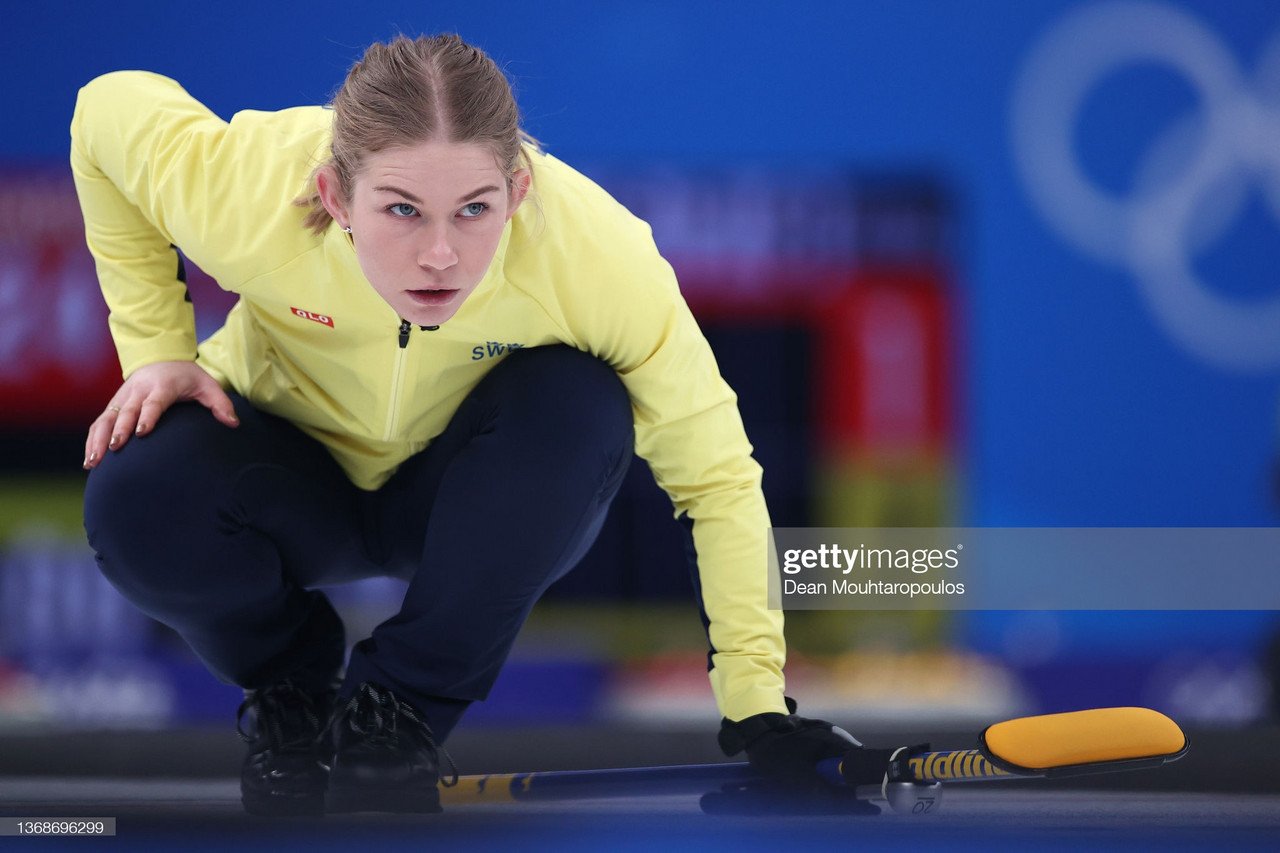 Mixed doubles curling continued at the 2022 Winter Olympics with just two matches being played at the Ice Cube.
Team USA, Canada, China, the Czech Republic, Great Britain and leaders Italy had the session off while Norway and Sweden came away with victories.
Here's a recap of all of the action in Beijing.
Norway 10, Australia 4 (6 ends)
Kristin Skaslien and Magnus Nedregotten gave Norway (2-3) a much-needed win while keeping Australia winless at 0-6 on Sheet C.
Norway picked up four points in the first end and stole two in the second when Tahli Gill failed on a takeout attempt, getting her angle wrong.
Gill and Dean Hewitt were forced to settle for one point in the third when her draw attempt came up short. She did play a wonderful raise double takeout to score three and reduce the deficit to 7-4.
Skaslien tapped out an Australian stone with her last stone of the sixth to score three, leading to a concession by Gill and Hewitt.
"We managed to reach our normal level in many of the ends, and that's a huge relief. It's not only about the win, it's about the feeling and the confidence we go out with in the next couple of games", Nedregotten said.
"The tension was right there", he continued. "We are confident we can now do what we are capable of."
Sweden 6, Switzerland 1 (6 ends)
A marquee showdown between Almida De Val and Oskar Eriksson of Sweden and Jenny Perret and Martin Rios of Switzerland turned out to be a one-sided affair, going to the Swedes on Sheet D.
De Val and Eriksson opened with two points in the first while Perret tapped out a Swedish stone to grab a point for the Swiss.
Sweden (4-2) scored one in the third and stole another in the fourth when Perret's takeout attempt left one Swedish stone lying nearest to the button.
Another steal was made when Perret missed on a hit attempt in the fifth and a third successive steal in the sixth led to Switzerland (1-4) conceding in the seventh.
"That was a very good game for us, probably our best game", stated Eriksson. "We put pressure on them from the get-go. We were just making more shots in every end than we did yesterday.
"It's a decent result and puts us in a position to fight for a playoff spot. We wanted to win all six games, but the field is so strong and there's no easy games out there."