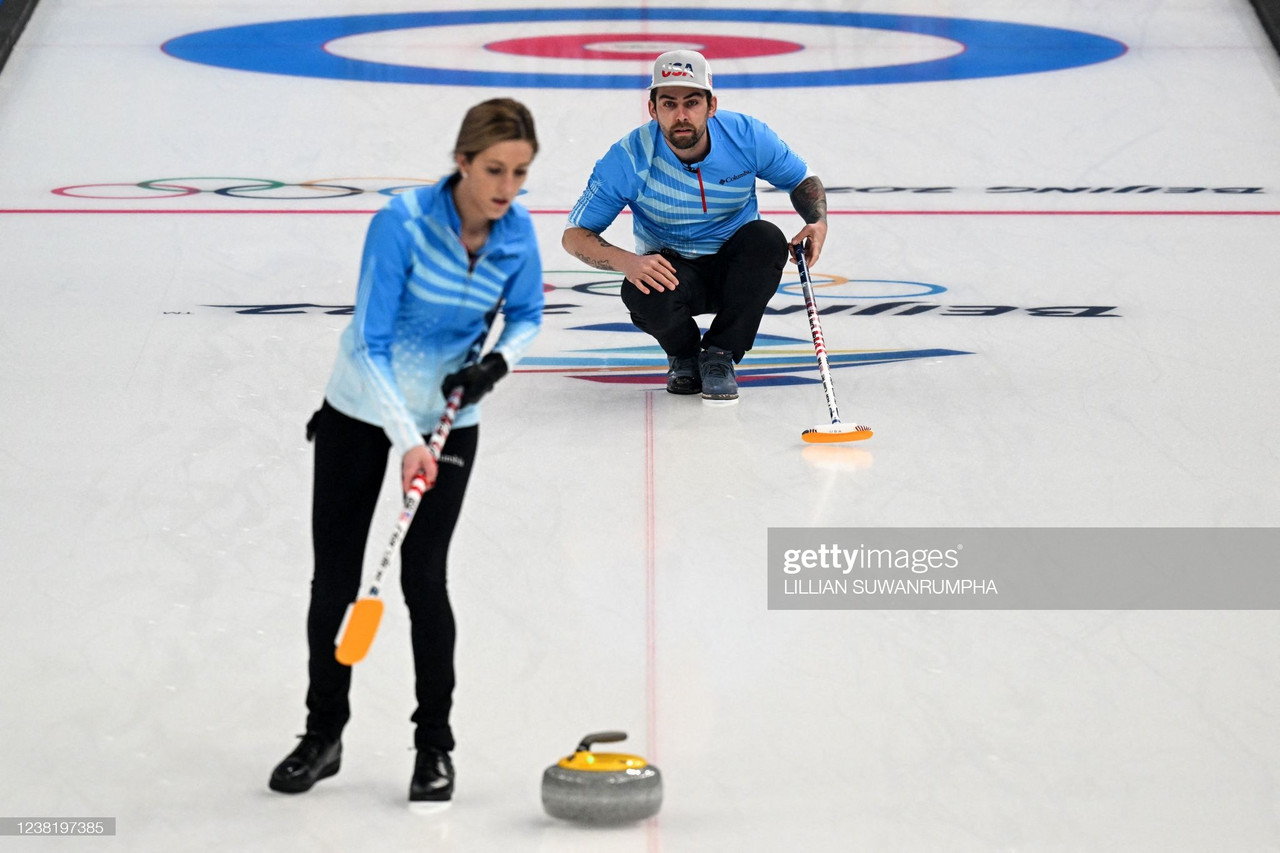 Team USA has improved to 3-2 as the team of Vicky Persinger and Chris Plys defeated China 7-5 in the mixed double curling competition at the 2022 Winter Olympics.
After defeating Sweden in their previous match, Persinger and Plys executed when it mattered most to come away with a key victory. China lost their third game in a row after winning their first two.
Story of the game
The Americans took advantage of having the hammer in the first end by scoring two points to take a quick lead. China then missed a tap-in on their hammer throw in the second end, settling for just a single point.
After Persinger and Plys picked up one in the third, but a perfect throw by Fan SuYuan produced a double takeout to put up two points and even the score at 3-3 after four ends.
The fifth end is where Team USA broke things open. Plys set it up with his own double takeout on the third stone of the end followed by another perfect takeout and stick on the button.
Fan's throw on the final stone for China hit the guard, setting up an easy shot into the four-foot ring for Persinger that put Team USA up 6-3.
Trailing by one in the seventh, China again made a mistake by hitting the guard on a draw shot. The miscue set up a possible three-point end by Team USA, but Persinger was unable to connect on a double, and the U.S. settled for just one heading into the final end.
Leading by two heading into the eighth end, the U.S. lied two in the house, forcing China to concede to their final rock. The hosts fell to 2-3 for the tournament.