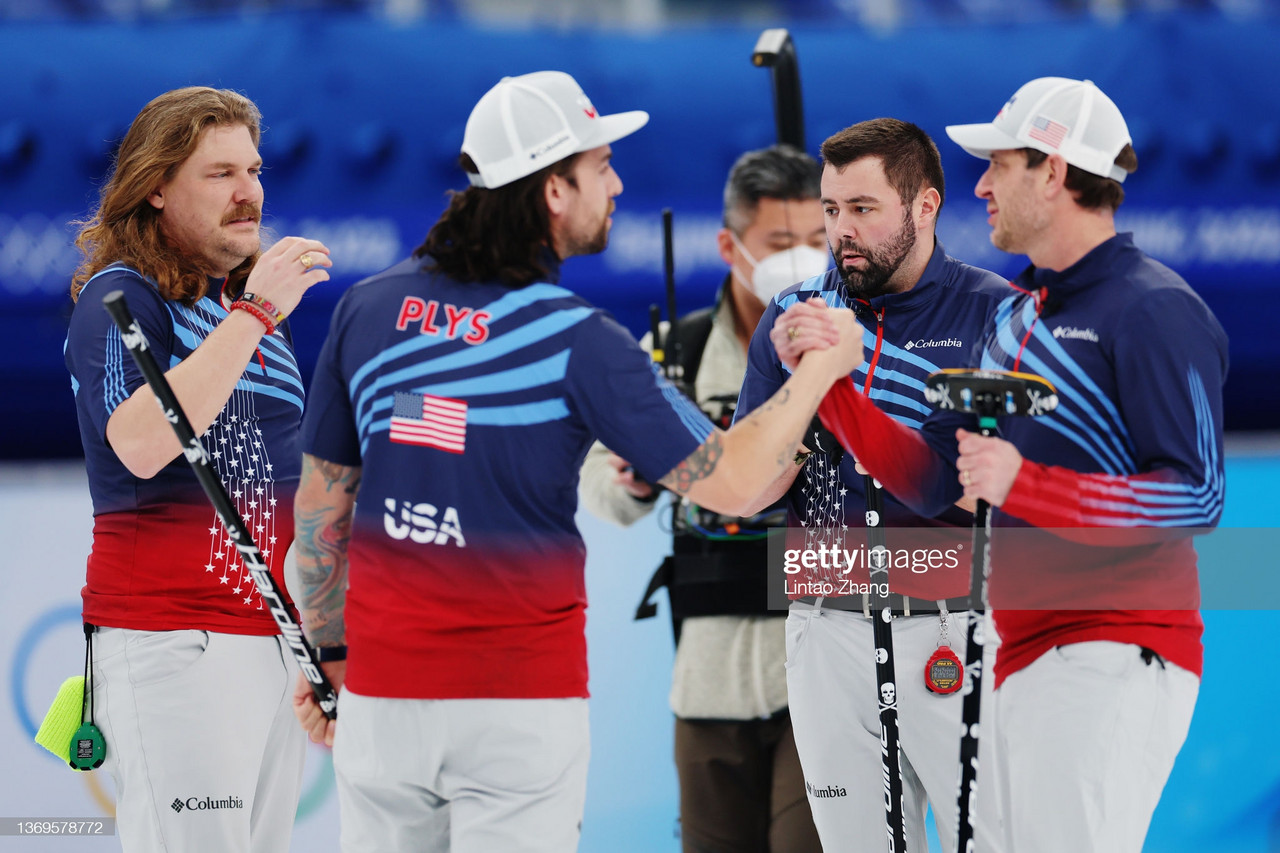 Team USA began their quest for a second straight gold medal with a 6-5, 11-end victory over the Russian Olympic Federation in the opening game of the men's curling at the 2022 Winter Olympics.
In a game that went back and forth, it wasn't decided until American skip John Shuster drew to the button in the extra end to give the champions an opening win.
In a cagey beginning, ROC skip Sergei Glukhov drew to the button, forcing Shuster to execute a takeout, which he did to give Team USA a point in the opening end.
After the ROC blanked the second end and tied the game in the third, Shuster came up short on his attempt to get a rock on the button for one, allowing ROC to steal two and take their first lead of the game at 3-1.
Shuster again came up light on his hammer throw that would have given the Americans three, but he had to settle for one. Glukhov's final rock of the sixth hit a guard and allowed Team USA to steal and tie the score at 3-3.
After the ROC took a 4-3 lead in the seventh, Shuster attempted a difficult shot, attempting to knock one of the outside rocks into the house while also sitting the other rock for two points.
His hammer throw split shot worked to perfection, helping Team USA score two and again take the lead 5-4 with two ends remaining. Glukhov chose to blank the ninth end to retain the hammer for the tenth.
He nearly succeeded in his strategy, a draw coming up well short of the house, but a measurement gave the ROC one and forced an extra end, which would prove to be dramatic.
A double takeout by Shuster on the Team USA's second to last shot gave them two in the 12-foot circle. ROC took out one on their final throw, but left the lane up for Shuster.
Team USA's skip finished by landing the final shot right on the button for the one they needed to open with a hard-earned victory.
"We had a lot of fun out there", Shuster said. "The ice was amazing today. It was a definite grind of a game, but getting wins like that does nothing but help us build character and momentum for what's going to be a long tournament."