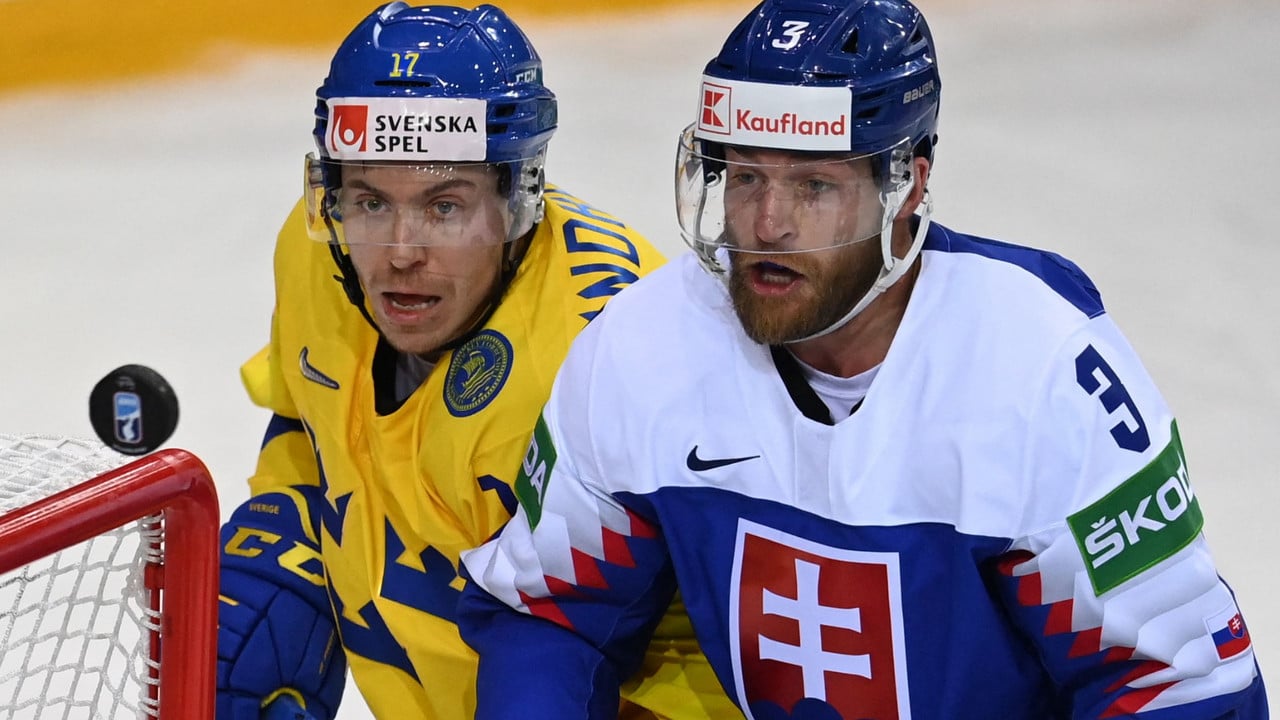 Thank you all.
END OF THE MATCH: SWEDEN WINS THE MATCH 4-1
GOOOOAALLL
GOOOOOAALL
Holm sanctioned
Four-minute penalty for Regenda
THE THIRD PERIOD BEGAN
Second period ends
Two-minute ejection for Wallmark
Two-minute ejection for Nemec
Lennstrong and Kelemen sent off for two minutes.
Two-minute Pudas ejection
Hrivik sends it out
Two-minute penalty for Nordstrom
Change in Slovakia's goal
The second period began
End of first period
GOOOAAALLL
GOOOOOOAALL
Rosandic is penalized for two minutes
Hrivik is penalized by 2 minutes.
GOOOOOAALLL
Ten minutes into the 1st period
1st Period
The match started
5 minutes
Attention with:
Candian Ramsey starts on line 1 with:
We have the lineup of the Swedish team
After Latvia vs Slovakia
Group C
1 hour
How to watch Sweden vs Slovakia in Beijing 2022?
What time is the match Sweden vs Slovakia ?
Sweden and Slovakia medal tally
Summary of the last Sweden vs Slovakia at the World Cup
How does Slovakia arrive ?
How does Sweden arrive ?
Background
Headquarters
Preview of the match
Welcome to VAVEL.COM's LIVE coverage of the Sweden vs. Slovakia Ice Hockey match