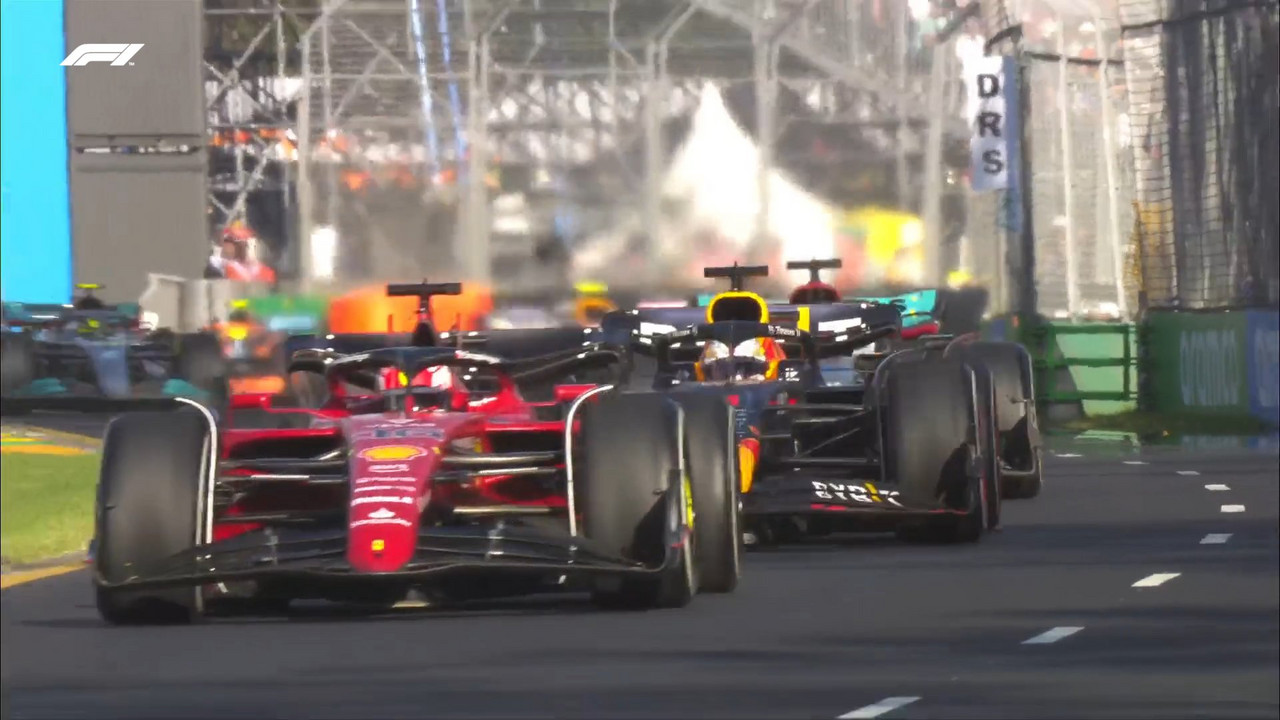 Summary
Thank you all!
Perfect weekend for Leclerc and second podium for Rusell
END OF THE RACE: VICTORY FOR LECLERC, WHO HAS THREE CONSECUTIVE PODIUM FINISHES IN 2022
Last lap
Lap 55
Lap 52
Lap 50
Lap 48
Lap 47
Lap 45
This was the moment when the World Champion had to stop the car.
Lap 40
Lap 39
This was Verstappen's attempt on Leclerc
Lap 36
Lap 35
Lap 33
Lap 31
Lap 30
Lap 27
Lap 26
Lap 25
Lap 24
Lap 23
Lap 22
Lap 21
Lap 20
Lap 19
Lap 18
Lap 16
Lap 14
This was Sergio Perez's overtaking
Lap 11
Lap 10
Lap 8
Lap 7
Lap 5
Lap 2
Lap 1
Warm-up lap begins
Full house in Melbourne
Pit lane opens
Finally there are changes in the grid
Vettel's first race in 2022
Possible strategies that teams can use
1 hour
How to watch Formula 1 at the Australian Grand Prix ?
What time is the Australian Grand Prix ?
Fernando Alonso's luck is not with him
Australian Grand Prix Race Grid Classification
Summary of the 2019 Australian Grand Prix, where Finland's Bottas took the win.
World Cup standings: Led by Leclerc and followed by teammate Carlos Sainz
Background
Venue: The race will be held at the Albert Park Circuit, located in the city of Melbourne. A circuit that was inaugurated on November 20, 1953, has a length of 5.303 kilometers and 16 turns. Albert Park has a capacity for 80,000 spectators.
Race Preview
Welcome to VAVEL.COM's LIVE coverage of the Formula 1 Australian Grand Prix race.