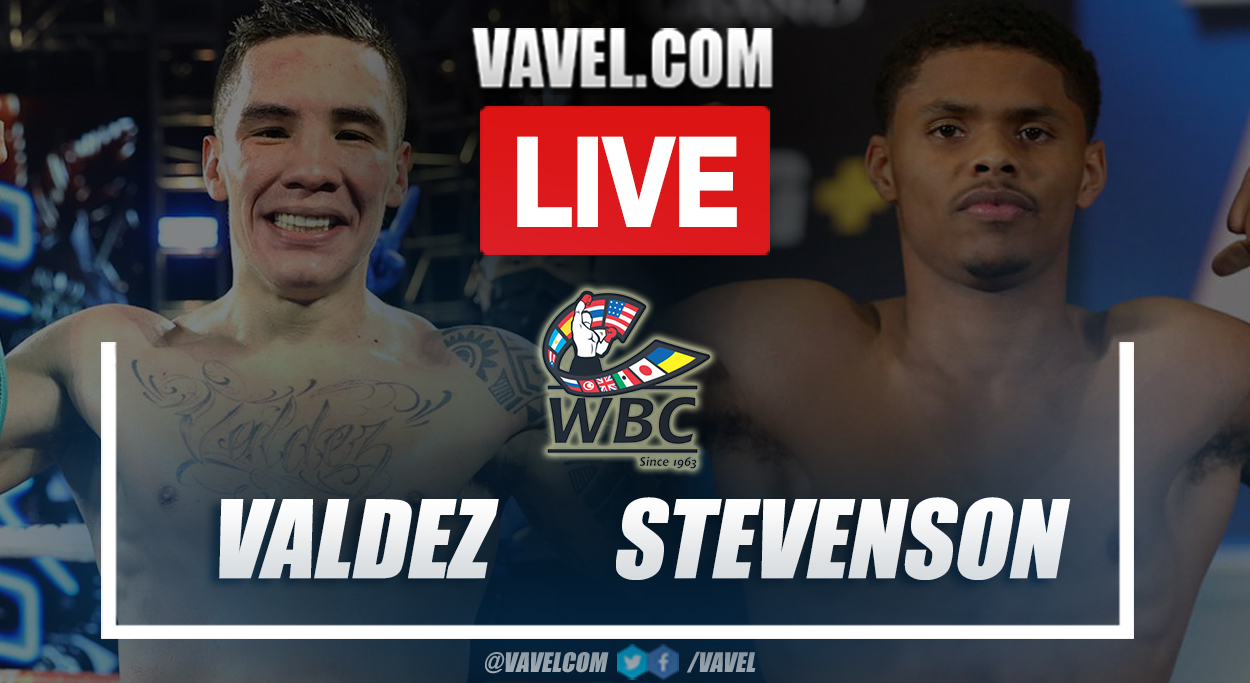 Thanks
THE UNDISPUTED CHAMPION OF THE DIVISION: SHAKUR STEVENSON
SHAKUR STEVENSON WINS
Round 12
Round 11
Round 10
Round 9
Round 8
Round 7
Round 6
Round 5
Round 4
Round 3
Round 2
Round 1
FIGHT ON!!!!
ALL SET FOR VALDEZ VS. STEVENSON
VICTORY FOR KEYSHAWN DAVIES
Next Fight: Keyshawn Davis vs Esteban Sanchez
ALI WASH WON IN THE FIRST ROUND
Next Fight: Nico Ali Walsh vs Alejandro Ibarra
MURATALLA WAS FAR SUPERIOR
Next Fight: Raymond Muratalla vs Jeremy Hill
STELLAR BILLBOARD
ANDRÉS CORTÉS WINS THE FIGHT
Next Fight: Andres Cortes vs Alexis del Bosque
TROY ISLEY WINS BY KNOCKOUT
Next Fight: Troy Isley vs Anthony Hannah
ABDULLAH MASON KNOCKED OUT RAMOS
Next Fight: Abdullah Mason vs Luciano Ramos
TIE BETWEEN COBB AND PHILLIPS
THE EVENT BEGAN
Everything is ready
The Central American and Caribbean champion
Stevenson, from Olympian to professional
Evening Billboard
Tale of the tape
Tune in here Óscar Valdez vs Shakur Stevenson Live Score
How to boxing event watch on TV and Online?
What time is the boxing match?
Declaraciones de Valdéz
Stevenson's statements
Shakur Stevenson's last fight
Valdéz's last fight
Shakur Stevenson
Oscar Valdez
The MGM Grand
Welcome to VAVEL.com's LIVE coverage of the Boxing Match:Óscar Valdez vs. Shakur StevensonLive Updates!