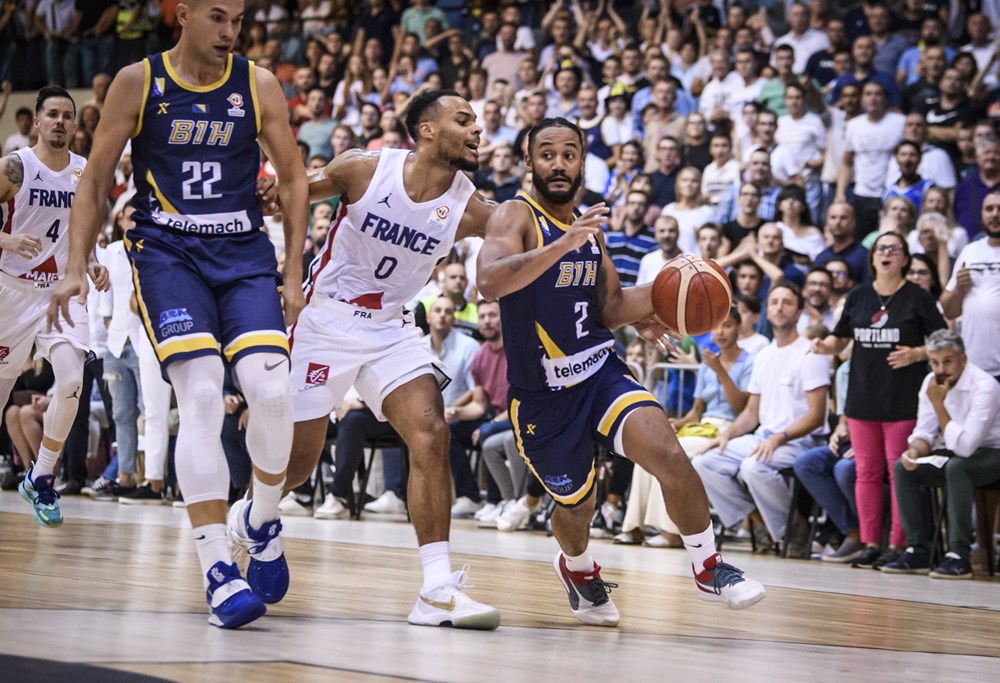 MATCH ENDS: FRANCE QUALIFIES FOR THE ROUND OF 16
Q4 00:00
Q4 1:33
Here is Nurkic's triple that put Bosnia in the lead
Q4 3:58
Q4 6:53
Q4 9:41
Q3 00:00
Q3 2:02
Q3 3:10
Q3 4:33
Q3 6:34
Q2 00:00
Q2 00:33
2Q 5:34
Q1 00:00
Q1 0:24
Q1 2:24
Q1 3:48
Rudy Gobert steals and finishes with a basket.
1Q 7:49
1Q 9:49
All set
In search of a place in the round of 16
Player to watch in Bosnia
Player to watch in France
6th Eurobasket Day
Group B
1 hour
How to watch Bosnia Herzegovina vs France live?
What time is the Bosnia Herzegovina vs France at Eurobasket 2022?
Summary of the last meeting between France and Bosnia
List of the France National Team call-up list
List of called-up players Bosnia and Herzegovina
How does France arrive?
How does Bosnia arrive?
Background
Venue: The match will be played at the Lanxess Arena in Cologne, which was inaugurated in 1998 and has a capacity of 29,000 spectators.
Preview of the match
Welcome to VAVEL.COM's LIVE coverage of Bosnia Herzegovina vs France at Eurobasket 2022