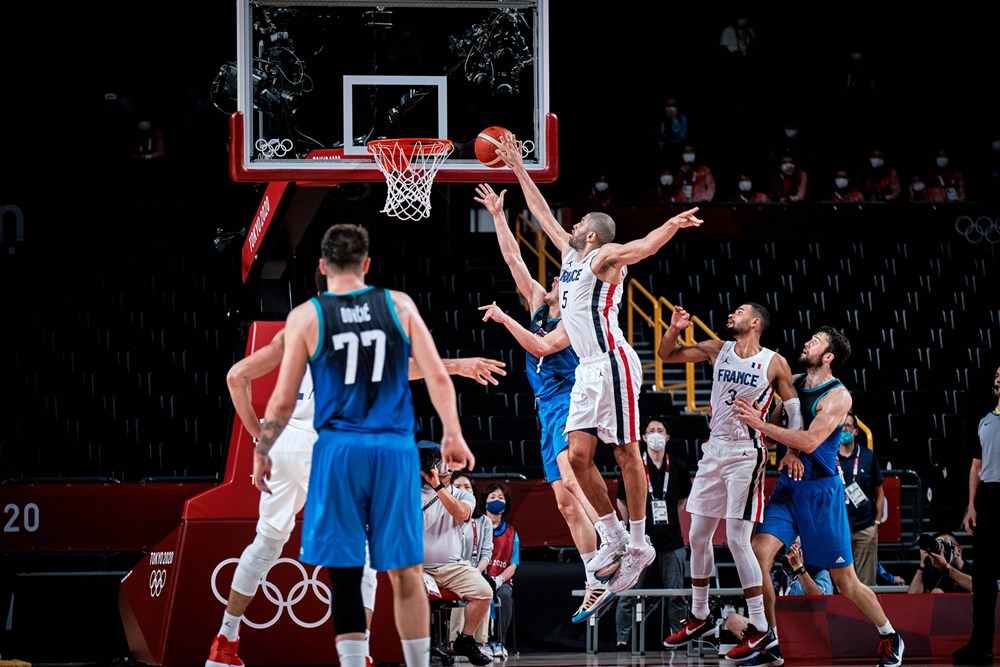 Resumen
Gracias por acompañarnos en este juego
Fin del juego
4C | 0:44
4C | 2:50
4C | 5:27
4C | 6:36
4C | 7:33
4C | 10:00
3C
Gran jugada de Francia
3C | 5:13
3C | 7:20
3C | 10:00
2C
2C | 3:31
2C | 6:16
2C | 8:38
2C | 10:00
1C
1C | 1:47
1C | 6:13
1C | 8:40
1C | 10:00
A minutos del arranque
Alineación de Eslovenia
Alineación de Francia
Árbitros
Batalla por la victoria
¡Último enfrentamiento!
Historia entre ambos equipos
Llegada Francia
¡Bienvenidos!
Tune in here France vs Slovenia Live Score
What time is the France vs Slovenia match for EuroBasket 2022?
Last line-up of Slovenia
Last line-up of France
Slovenia players to watch
Slovenia in the tournament
France players to watch
France in the tournament
EuroBasket
The stadium
Welcome to VAVEL.com's LIVE coverage of the EuroBasket 2022: France vs Slovenia!