800 meters world record holder David Rudisha has been forced to withdraw from the World Athletics Championships due to a quad strain.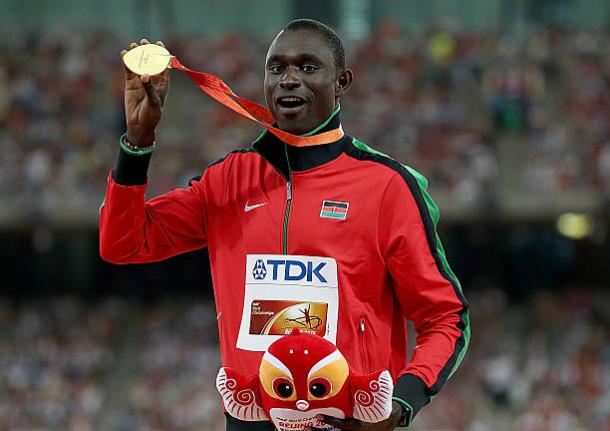 Rudisha, who would have headed into London as the double defending champion in the 800 meters, was only ranked 19th in the year for the event, though would have still arguably been the favorite for the title. His withdrawal will be seen as an opportunity for many, in what can be a wide-open event.
The Kenyan, considered by many as one of the greatest athletes of all time, joins long jumper Greg Rutherford in being unable to defend his title.
Rudisha unable to race and potentially achieve 'three-peat'
There is no doubt that Rudisha, one of the most successful athletes of the past decade, is also one of the most popular within the athletics community, and the news of his withdrawal will disappointment many who would have been looking forward to see him race.
The Kenyan was already the world record holder heading into the Olympic Games five years ago, and, in the same stadium where the Championships are being held in just a few days time, recorded the current world record of 1:40.91 to take his first global title. Rudisha defended his Olympic title last summer and also won the world titles in both 2013 and 2015, meaning he has missed out on the opportunity to win three titles in a row; a feat that very few people have achieved.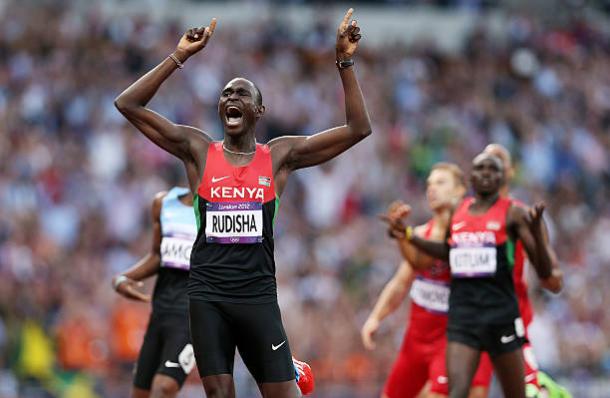 Despite not being the best form of his career, it would have been hard to pick against Rudisha for the title in London, and several men will now believe they have a shot of gold. Amongst them will be Nijel Amos, a former Olympic silver medalist, who is the second-fastest over the distance this year, with the world leader being Emmanuel Korir. America's Clayton Murphy, an Olympic bronze medalist last year, is the third-fastest person this year and will also fancy his chances.