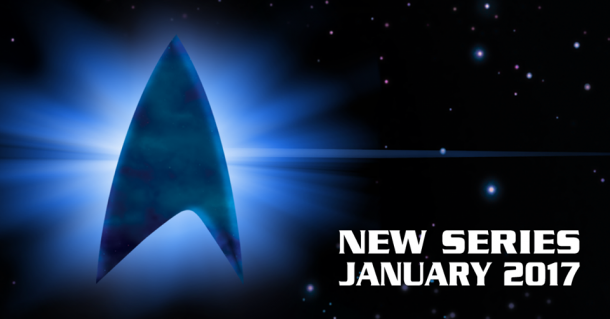 CBS Television Studios announced earlier today that a new Star Trek show will be launched in January of 2017. The show runner will be Alex Kurtzman who was a co-producer and co-writer on the J.J. Abrams directed Star Trek film in 2009 and the sequel Star Trek into Darkness from 2013. Kurtzman is also the executive producer of the CBS reboot of an old show, Hawaii Five-O. The show will come on the heels of Star Trek's 50th anniversary, which is in 2016.
The first episode of the new show will be broadcast on television, but the rest of the episodes will be broadcast on the CBSing service, CBS All Access, which costs $5.99 a month for a subscription. According to StarTrek.com the show will not be connected to the J.J. Abrams movie universe and will have new characters that continue the United Federation of Planets mission to "seek out new life and new civilizations, to boldly go where no one has gone before." According to the announcement the show will not be related to the Star Trek Beyond movie, which will come out in the summer of 2016.
Gene Roddenberry invented Star Trek in 1966. The series has been running on TV since 1966 when The Original Series as it has since become titled after the success of the spinoffs ran for three seasons. A few years after, one of the most popular of the television series aired when Jean Luc Picard led his crew across the universe in the NCC-1701-C starship Enterprise in the Star Trek: The Next Generation show. After TNG ended, the Star Trek cannon continued on television with Deep Space Nine, Voyager and then Enterprise. Enterprise ended in 2005 so "Trekkies" as the fans are known have been without a TV show for about a decade now.
In the middle of 1966 and today there have been 12 films with multiple different casts on the Enterprise for the movies. The first Star Trek movie was Star Trek: The Motion Picture in 1979. The most recent one was Star Trek Into Darkness in 2013. Star Trek has since blossomed into one of the most popular television series and universes ever with conventions and cosplayer's the world over.
According to StarTrek.com, CBS Television Studios President David Stapf said, "There is no better time to give Star Trek fans a new series than on the heels of the original show's 50th anniversary celebration. Everyone here has great respect for this storied franchise, and we're excited to launch its next television chapter in the creative mind and skilled hands of Alex Kurtzman, someone who knows this world and its audience intimately."
In the same article it includes a quote from CBS Digital Media executive VP and GM Marc DeBoivse talked about the show and said, "This new series will premiere to the national CBS audience, then boldly go where no first-run Star Trek series has gone before – directly to its millions of fans through CBS All Access. We've experienced terrific growth for CBS All Access, expanding the service across affiliates and devices in a very short time. We now have an incredible opportunity to accelerate this growth with the iconic Star Trek, and its devoted and passionate fan base, as our first original series."