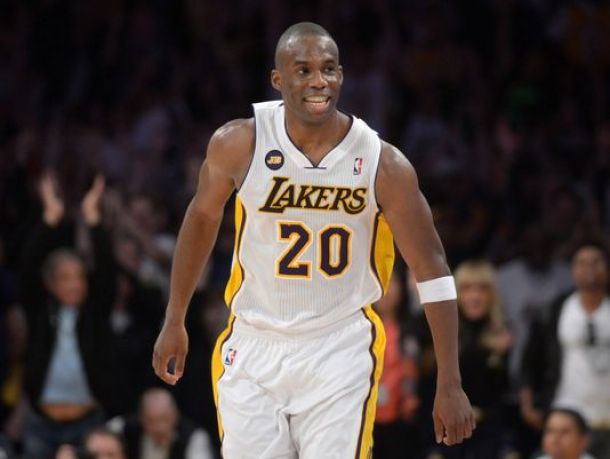 Jodie Meeks becomes the first player in the 2014 costless agency to change teams. He agreed to sign a three-year, $19 million deal with the Detroit Pistons.
Jodie Meeks took over the starting shooting guard role in place of injured superstar Kobe Bryant and delivered in a huge way. He averaged a career-high 15.7 points, 2.5 rebounds, 1.8 assists, and 1.4 steals per game last season under Mike D'Antoni. He shot an efficient 40.1% from beyond the arc.
Meeks will likely receive a starting role with the Pistons as well. After a swell season with the Lakers, Meeks was deserving of a huge contract such as this one. This will be his fourth different NBA team.
In addition to Meeks, the Detroit Pistons have also reached an agreement with 6-year forward Cartier Martin. Martin last played for the Chicago Bulls after he was waived by the Atlanta Hawks. He has averages of 5.4 points and 2.0 rebounds a game in his career. Cartier Martin agreed to a one-year contract with the Pistons.