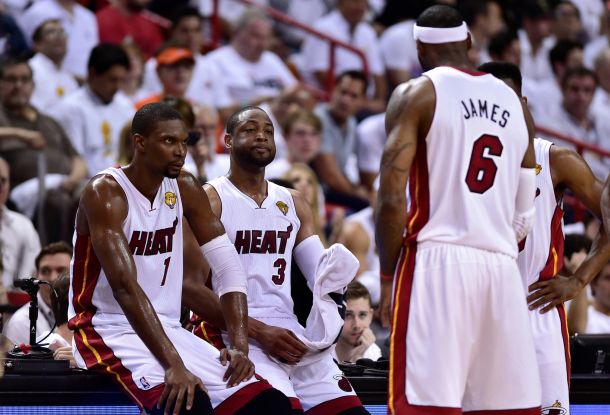 The Miami Heat entered the 2013-2014 season 2-time NBA champions. Throughout the season, they played well, but seemingly not to the level that they are capable of. It simply seemed that the team had less energy than they had in the previous season. As usual, they made the playoffs. They sweeped the Bobcats in the first round, moving on to defeat the Brooklyn Nets and the Indiana Pacers to make it to the NBA finals against the San Antonio Spurs. The Heat barely snuck past the Spurs last year, when Ray Allen hit an incredible shot to send the game to overtime, which would result in a Heat win. This sent them to game 7, and the NBA title. The story this season was completely different. The Spurs had homecourt advantage, and won game 1 at home. The Heat stole homecourt advantage in game 2, before the Spurs crushed the Heat in game 3. The Spurs set a new record in this game, shooting 92% in the first half, and pouring in 40 points in the first quarter. From game 3 out, the Spurs crushed the Heat, and took the championship in 5 games.
This letdown proved the fact that LeBron was in the same situation as he was in Cleveland. He has aging players around him, and so-so role players relying on him to do all of the heavy lifting.
LeBron James, Chris Bosh, Dwayne Wade, and Udonis Haslem have all opted out of their contracts for next season. LeBron has made it clear that he will accept no less than a maximum contract from the Heat, which will force Wade and Bosh to take paycuts yet again.
This offseason, the Heat need to focus on surrounding James with competent role players, as well as re-signing Wade and Bosh. They have already traded for Shabazz Napier. His role with the team is not yet known.