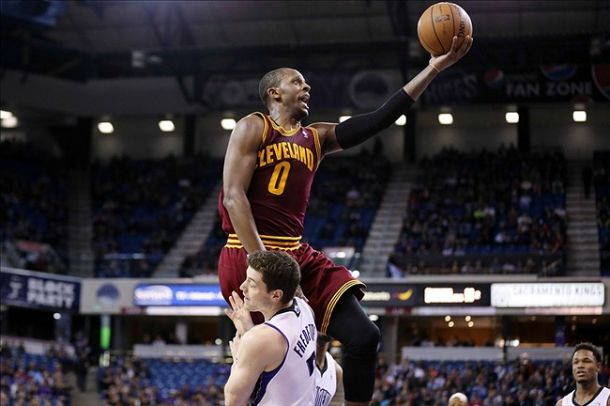 The Indiana Pacers have been aggressively pursuing a wing player and had been in talks with C.J. Miles since costless agency began. Now, C.J. Miles has agreed to sign a four-year, $18 million deal with the Pacers.
Miles played for the Cleveland Cavaliers last season and in limited minutes he averaged 9.9 points and 2.0 rebounds. He may see an increased role with the Pacers who are surely going to let Evan Turner walk in costless agency.
The question is where does this leave Lance Stephenson? Stephenson passed up on a five-year, $44 million deal and is seeking more money. With the Pacers guaranteeing $18 million to Miles now, things get more complicated with Stephenson.
Miles, 27, is an athletic, 6'6" shooting guard who is a streaky three-point shooter. He made 39.3% of his threes last season. However, his season was injury riddled. Nonetheless, the Pacers, who fell short to the Miami Heat once again, have been seeking some athleticism and three-point shooting for their bench. They also reached an agreement with Croatian sharp shooter, Damjan Rudez Wednesday morning.
It's entertaining to see what happens to Stephenson now. Maybe the Pacers are not taking his request seriously and calling it a bluff.