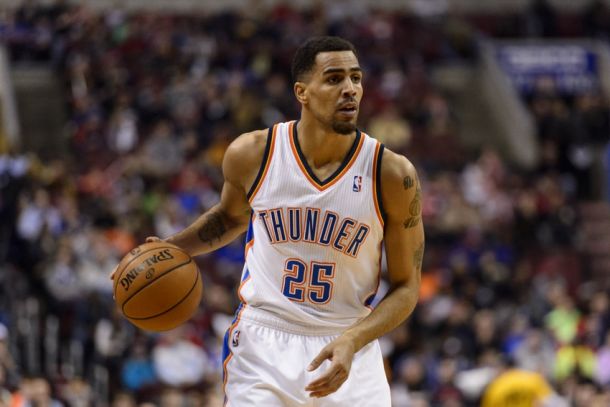 Former Oklahoma City Thunder guard Thabo Sefolosha has agreed to a three-year, $12 million deal with the Atlanta Hawks. There are no team or player options on Sefolosha's new contract.
Sefolosha has spent five full seasons with the Oklahoma City Thunder and averaged 6.1 points, 4.1 rebounds, and 1.2 steals. He is mainly known for his defense. However, the 6'7" defensive specialist lost his starting job to Reggie Jackson during the playoffs due to his struggling offense.
The Atlanta Hawks have Kyle Korver and DeMarre Carroll as their wing players, but they are seeking more perimeter defense and size.
Sefolosha was in Washington on Wednesday at the Verizon Center to look a WNBA game. There was speculation that he may meet with the Wizards, but nothing took place as Washington is more intent on re-signing Trevor Ariza.
It's uncertain whether Sefolosha would get a starting job in Atlanta, but he will undoubtedly be a big part of their rotation.