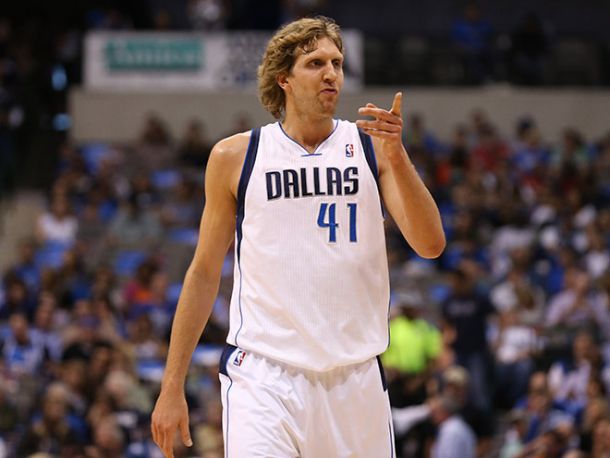 Dirk Nowitzki, as expected, will remain with the Dallas Mavericks on a three-year deal reports Marc Stein of ESPN.
The Dallas Mavericks met with Carmelo Anthony for two hours on Wednesday, and it was previously reported that Nowitzki would wait for the meeting before moving forward with his contract talks.
The big German had a bounce back year last season as he averaged 21.7 points and 6.2 rebounds a game on 49.7% shooting from the field. He led the Dallas Mavericks to the playoffs and helped them push the eventual champions San Antonio Spurs to seven games in the first round.
The Mavericks are still searching for a suitable small forward. They are still in play for Anthony, but if he decides to sign elsewhere, the Mavericks will shift their focus to Chandler Parsons and Luol Deng.
Dirk Nowitzki's deal will pay him $10 million annually. The deal includes a player option for the final year of his contract.