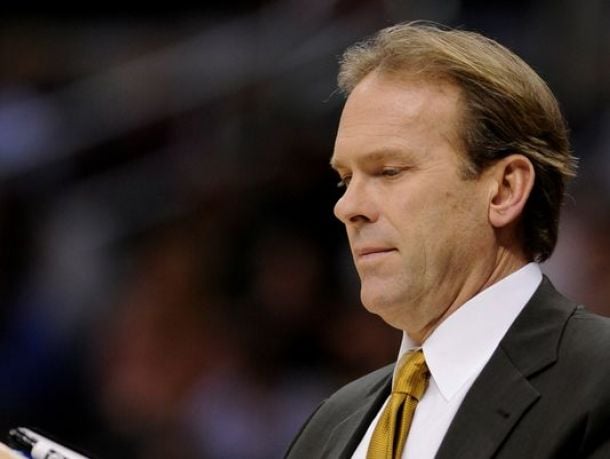 While the whole Carmelo Anthony sweepstakes pan out, the New York Knicks will hire Kurt Rambis as their assistant coach.
Rambis has been the longtime colleague of Phil Jackson and has also been Derek Fisher's assistant coach when Fisher was playing with the Los Angeles Lakers. Jackson's plan is starting to take shape. He continues to hire his former players and coaches to become assistant coaches with New York.
Jackson hopes that Derek Fisher and Kurt Rambis can implement the triangle offense. It is one of the key reasons he wants his former colleagues to run the coaching staff because they understand the offense.
Kurt Rambis has been an assistant coach for the Lakers for 12 years (1994-1999, 2001-2004, 2005-2009, & 2013-2014). He's also been a head coach for three years. One year with the Lakers in 1999 and two years for the Minnesota Timberwolves from 2009 to 2011.
The Knicks have interest in hiring Rick Fox and Bill Cartwright to the coaching staff as well, as Phil Jackson continues to facilitate a reunion with his old friends and colleagues.
Nevertheless, New York's number one priority is to re-sign superstar Carmelo Anthony. The Knicks wait in limbo as Carmelo travels city-to-city while several teams court him, including Houston, Dallas, and the Los Angeles Lakers.