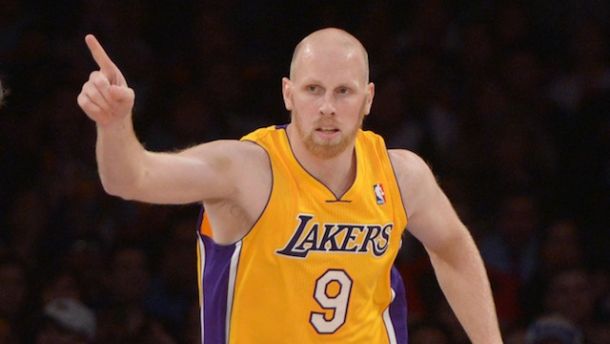 Chris Kaman agrees on a two-year, $10 million contract with the Portland Trail Blazers. The second year of his contract will be partially guaranteed, reports Adrian Wojnarowski of Yahoo! Sports.
Kaman's deal with Portland is $4.8 million for the first year and $5 million for the second year in which only $1 million is guaranteed.
Kaman was disgruntled in Los Angeles under Lakers' coach Mike D'Antoni. He did not like the up-tempo offensive system and wanted out. Even with Mike D'Antoni gone, Kaman had no desire to return to the Lakers.
"It was a tough style of basketball for me," Kaman told Lakers reporter Mike Trudell in April.
The Blazers, meanwhile, were searching for more frontcourt depth, mainly in the center position. They reached out to costless agent big man Spencer Hawes as well, but ended up reaching an agreement with Kaman instead, using the full mid-level exception.
In a season where Kaman was in and out of the rotation, he managed to average 10.4 points, 5.9 rebounds, and 1.0 blocks per game in 39 total games. He averaged a career-low 18.9 minutes per game.
The next priority for the Blazers will be to re-sign reserve point guard Mo Williams.