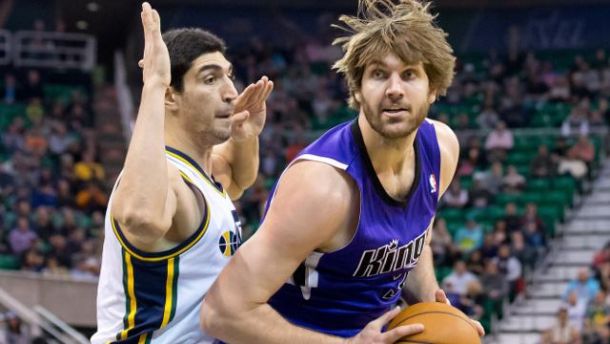 The Detroit Pistons and Aaron Gray have reached an agreement on a two-year deal. The Pistons have addressed their desire to add a third center to the roster.
The full terms to Gray's contract are disclosed.
Detroit will be Gray's fifth team in eighth years having played for the Chicago Bulls, New Orleans Pelicans, Toronto Raptors, and Sacramento Kings in the past. The 7'0", 270 pound big man has career averages of 3.4 points and 3.7 rebounds.
This move indicates that the Pistons will likely waive Josh Harrellson and his non-guaranteed contract, in which they have until July 20th to do so.
Gray figures to back up Andre Drummond and potentially Greg Monroe, who is currently a restricted costless agent, and his future with the Pistons is uncertain.
In other Detroit news, the Pistons are not involved with costless agent Isaiah Thomas any more. Detroit previously had interest in the 5'9" point guard.