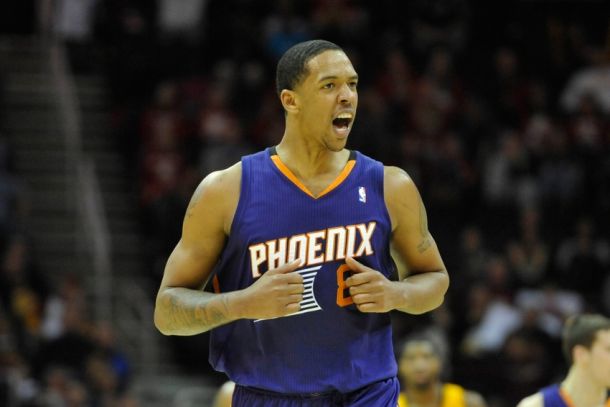 Channing Frye has agreed to a four-year, $32 million deal with the Orlando Magic, according to Adrian Wojnarowski of Yahoo! Sports.
"I'm excited to join a great young team to grow with them to be a part of the future," Frye told USA TODAY Sports about his new team.
Just weeks ago, Frye opted out of his $6 million contract with the Phoenix Suns in search of a larger deal. The Magic were seeking more frontcourt help as they had interest in Greg Monroe and enough cap space to dish out a large deal. Instead, they go with Frye who may see a starting role at the power forward position.
Currently, the Magic have newly drafted Aaron Gordon and Andrew Nicholson as power forwards on the roster, meaning Orlando may have some rotation problems they may want to clear up with Frye joining the team as well.
Nevertheless, Frye, in his eighth season, averaged 11.1 points and 5.1 rebounds on 37% three point shooting. Frye made an emotional return last season after a one year absence due to a career threatening heart condition. He will provide much needed three-point shooting and spacing as a stretch four for Orlando.
The Magic recently agreed to terms with Ben Gordon on a two-year, $9 million deal, after waiving point guards Jameer Nelson and Ronnie Price. With Frye, Orlando hands out yet another lucrative contract.