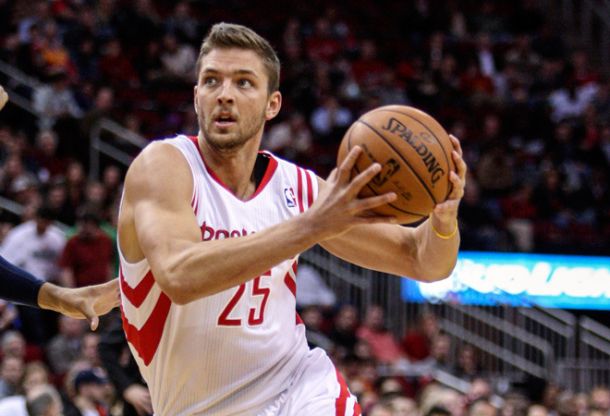 On Wednesday, the Dallas Mavericks supposedly offered Houston Rockets small forward, Chandler Parsons, a 3-year deal worth $45 million. However, when Parsons agrees and signs the offer sheet, the Houston Rockets have three days to match the offer due to Chandler being a restricted costless agent.
As of Thursday morning, however, the Mavericks have reportedly not submitted an offer sheet to Chandler Parsons yet. There is a possibility of Parsons being involved in a sign-and-trade. Instead of losing Parsons for nothing in return, why not get a player back for him? With Chris Bosh possibly coming to Houston on a max contract, the Rockets are in a sticky situation. Due to the mid-level exception, Houston could possibly sign both Parsons and Bosh.
Are they really willing to do that though? Many people would say yes. The mid-level exception allows teams to go over the cap limit to sign their player. The only reason why the Rockets would perform a sign-and-trade, would be because they don't feel like being out of cap space. It is better to trade for a player that could impact the team, rather than letting Parsons walk for nothing.
Houston Rocket's general manager Daryl Morey has been doing an excellent job as of late. Fans of both teams will have to wait and see how this will turn out.