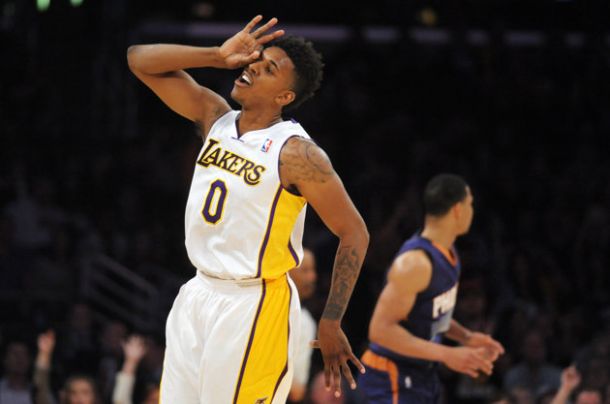 Nick Young will return to the Los Angeles Lakers on a four-year, $21.5 million deal. The fourth year of Young's contract includes a player option.
Nick Young was a key component off the Lakers bench last season. He led the Lakers in scoring with 17.9 points per game.
Young initially told the Lakers that he would only take a discount for them. He will make less money than Jodie Meeks, who earlier accepted a three-year, $19 million deal with the Detroit Pistons. "Young had a chance to make more money coming off the year he had but this is where he wanted to make his home," Young's agent, Mark Bartelstein said.
Young has been a fan favorite in Los Angeles. The Lakers were determined to bring him back after the 29-year old put up career numbers.
The next order of business for the Lakers is to re-sign Pau Gasol, who announced on his Twitter that a decision is coming soon.