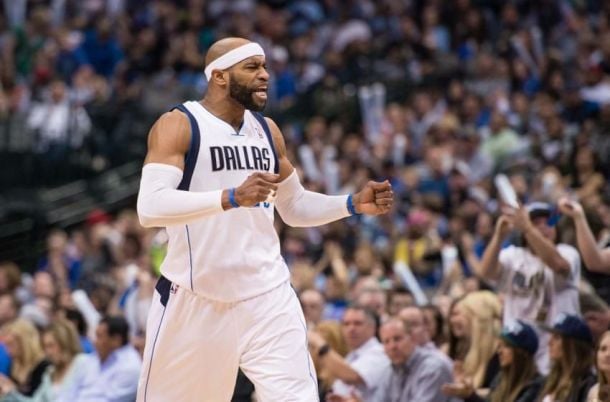 Vince Carter agrees on a three-year, $12 million deal with the Memphis Grizzlies. The third year of Carter's contract is partially guaranteed, according to Adrian Wojnarowski of Yahoo! Sports.
Carter had interest in returning to the Dallas Mavericks, but both sides were not close to making a deal. The Grizzlies were quickly engaged in talks with the 16-year veteran, after they informed Mike Miller that the team was heading a different direction.
Carter, 37, was playing at a high level off the bench last season for the Dallas Mavericks. He was candidate for the sixth man of the year award. Carter averaged 11.9 points, 3.5 rebounds, and 2.6 assists per game.
The Grizzlies have been shuffling their wing players for the past couple of years trying hard to find the right combination. Mike Miller had a significantly nice year for them, but the Grizzlies and Mike Miller did not have mutual interests. Carter will provide veteran leadership and clutch scoring off the bench.
As for Mike Miller, he may pave his way onto the Cleveland Cavaliers as it's been previous reported that the 34-year old has strong interest.

The Memphis Grizzlies will be Vince Carter's sixth different team in his career.