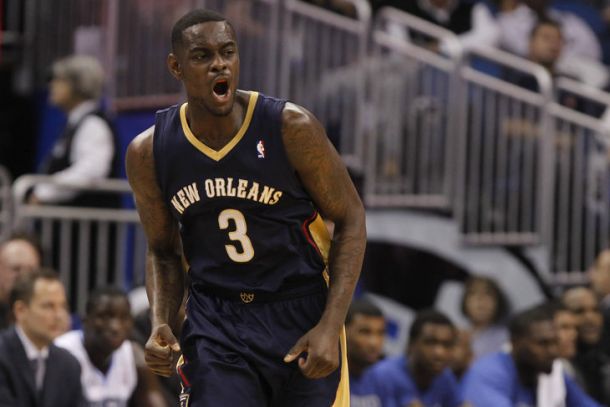 Anthony Morrow agrees to a three-year, $10 million deal with the Oklahoma City Thunder, reports Shams Charania of Realgm. Anthony Morrow's deal will include a team option for the third year.
Morrow will provide plenty of three-point shooting for the Thunder off the bench. He led the New Orleans Pelicans in three-pointers with a 45.1 percentage. That was fourth best in the entire league.
Oklahoma City will be Morrow's sixth different in seven years in the league. Morrow went undrafted in 2008, but he was impressive enough to land a contract with the Golden State Warriors that same year. He has career averages of 10.4 points and 2.5 rebounds per game on 42.8% shooting from the three-point line.
The Thunder, who will most likely let Caron Butler walk, are in need of more three-point shooting off the bench. Their biggest weakness last season was that they didn't have enough three-point shooters surrounding Russell Westbrook and Kevin Durant, thus making it easier for teams to double team the two superstars.
Further, the Thunder had one of the least-productive benches in the NBA last season, leading to extra minutes, and a greater strain, on Durant and Westbrook. Some feel the duo tired down the stretch which affected their play against the San Antonio Spurs in the Western Conference Finals.
Anthony Morrow had interest in joining the Miami Heat as well as returning to New Orleans. He thought about it hard and figured he has the best chance to win with the Thunder, where he will play a significant role.