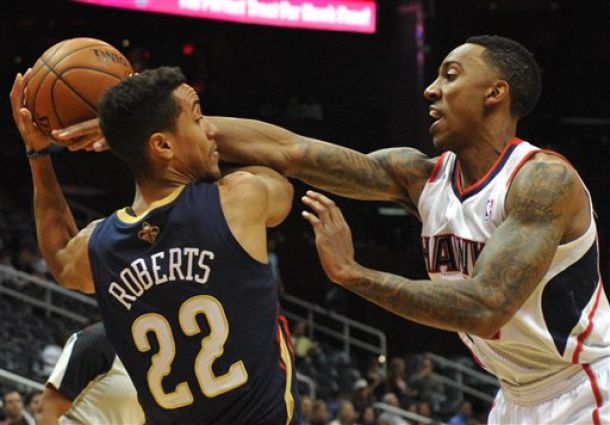 Ex-Pelican Brian Roberts has agreed to a 2 year, $5.5 million deal with the Charlotte Hornets according to Yahoo!
The 6'1'' point guard from Dayton University was number one on the Hornets' list of costless agent targets. Charlotte needed a solid point guard to back up Kemba Walker. The Pistons and Grizzlies were also said to have high interest in Roberts.
Roberts went undrafted in the 2008 draft, and he played one year in Israel and three years in Germany before finally making a NBA roster. Roberts joined New Orleans' summer league team and had a breakout perfromance, and subsequently signed a two-year deal with the Pelicans.
In two seasons with New Orleans, Roberts averaged 8.2 PPG and 3 APG in 19 minutes per game while shooting 37.2% from the three-point line and 92.9% of his costless throws (which was best in the NBA).
Charlotte got a great talent to add to its back court, and at only $2.25 million a year, Charlotte got a steal. Roberts will contribute greatly to the Hornets as the team looks to build on a playoff run last season.
All stats & numbers via Blake Murphy, TheScore.