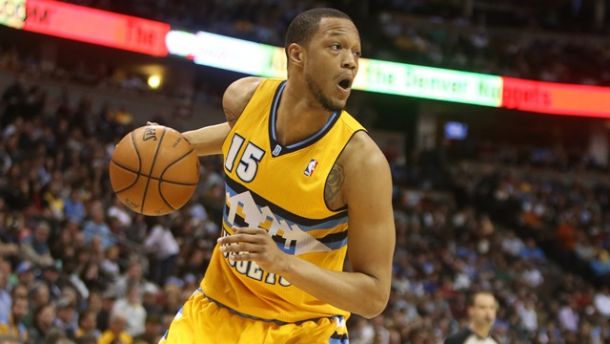 The Chicago Bulls will send newly acquired Anthony Randolph and two second-round draft picks to the Orlando Magic, according to Sam Amick of USA TODAY Sports. The Magic intend to waive Anthony Randolph.
The Bulls acquired Randolph on draft night from the Denver Nuggets, along with rookie Doug McDermott for their 16th and 19th overall picks that turned out to be Jusuf Nurkic and Gary Harris respectively.
In this trade the Bulls will receive draft rights to Milovan Rakovic. The second-round draft picks Chicago is sending out are for the years 2015 and 2016. However, this move is solely a salary dumb for Chicago.
After signing Pau Gasol to a three-year, $22 million deal, Nikola Mirotic to a three-year, $17 million deal, and re-signing Kirk Hinrich to a two-year, $5.5 million deal, the Bulls needed to clear some cap room. Trading Anthony Randolph is the second step as they also agreed to trade Greg Smith to the Dallas Mavericks on Saturday. By Wednesday, the Bulls are expected to amnesty Carlos Boozer, clearing his $16.8 million contract off their pay roll.
Smith's contract is $948,163, and Randolph's contract is $1.8 million. Therefore, the Bulls are trying to clear unnecessary contracts as they continue to work on strengthening their bench, which was their biggest weakness last season. Chicago did lose D.J. Augustin to the Detroit Pistons, who was one of their best bench scorers, but they expect Derrick Rose to stay healthy this season and chose to spend less money by bringing back Hinrich as a backup point guard instead.
With their recent transactions, the Chicago Bulls are looking like true contenders once again.