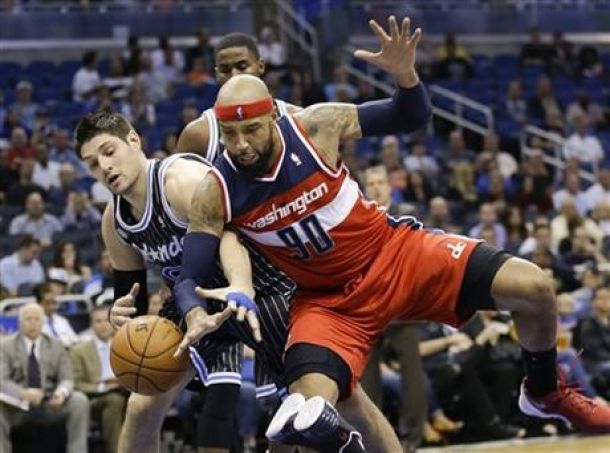 The Washington Wizards have announced that they will bring back veteran power forward Drew Gooden on a one-year deal. On the same day that saw Trevor Booker leave D.C. for the Utah Jazz, the Wizards have bolstered their frontocurt reserves by acquiring Kris Humphries through a sign and trade with the Boston Celtics and have also resigned Drew Gooden.
The terms of Gooden's contract have not yet been released. However, the Wizards do own Gooden's Non-Bird Rights meaning that they can give him a 20% raise on the minimum salary he recieved last season.
Gooden originally signed with the Wizards on a pair of 10-day contracts in the middle of last season. The Wizards were pleasently surprised with the veteran's play and ultimately signed him to a contract through the rest of the season. Gooden made 22 regular season appearences where he averaged 8.3 points and 5.2 rebounds in 18.0 minutes per game. Gooden, who will turn 33 in September, proved to be a valuable asset to the Wizards frontcourt off the bench.