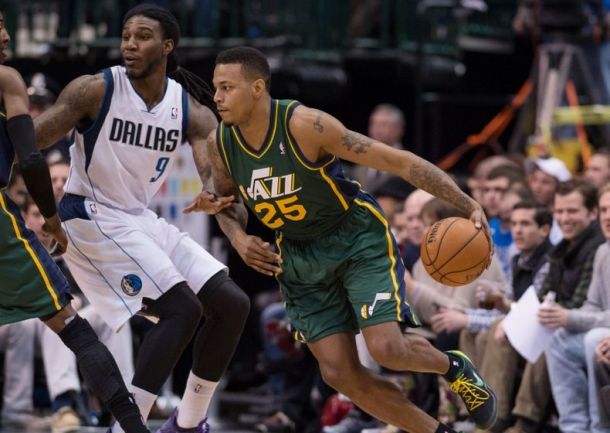 Brandon Rush is headed back to the Golden State Warriors on a two-year, $2.5 million deal, according to Adrian Wojnarowski of Yahoo! Sports. The second year of Rush's deal holds a player option.
Rush played for the Warriors from 2011 to 2013. He will return after a one year pit stop in Utah. Rush has not been healthy the past two seasons. He suffered an ACL tear in 2012 and took a longer time than expected to recover.
He has played a total of only 40 games combined the last two seasons while only averaging 11.7 minutes per game.
The Warriors are hoping to have Rush 100 percent healthy, so he can produce like he used to during his early years in the laegue. Rush has career averages of 8.3 points and 3.3 rebounds. He was a key figure for the Warriors off the bench prior to his major knee injury.
The Warriors are looking to shore up their backcourt as they acquired Shaun Livingston earlier in the off-season. Rush, a former Kansas Jayhawk star, will most likely play a backup role to Klay Thompson off the Golden State bench.