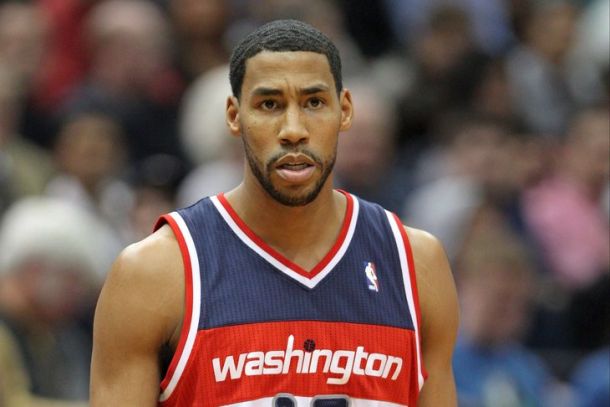 Garrett Temple will return to the Washington Wizards roster on a two-year, veteran's minimum deal including a player option for the 2015-16 season, according to Marc J. Spears of Yahoo! Sports.
Temple will once again be the third point guard on the Wizards' roster and is expected to play the same role as last season. He averaged 8.5 minutes per game as he only played in short stretches, mainly for his defensive hustle.
The Washington Wizards are beginning to shape up their roster. They have two backup reserve players for each position except for the small forward slot.
Washington has improved their roster this off-season as they have added Paul Pierce, Kris Humphries, and DeJuan Blair and have now retained Drew Gooden and Temple. They look to stay competitive in an Eastern Conference that is bound to get much tougher with the balance of power.
After being bounced around to five different teams – Houston Rockets, Sacramento Kings, San Antonio Spurs, Milwaukee Bucks, and Charlotte Hornets – in his first two seasons in the league, Temple has finally found a home in Washington. This will be his third straight year with the team.