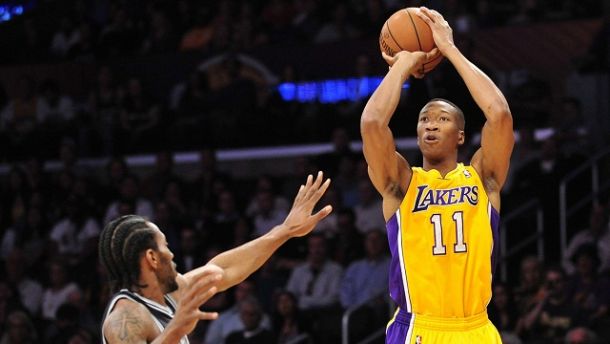 "I want to come back [to the Lakers]. Hopefully they feel the same way. I'll have to continue to prove myself and show I can play hard," Wesley Johnson told the L.A. Daily News earlier in March.
It looks like Johnson has got his wish. The Los Angeles Lakers agree to bring him back on a one-year, $1 million deal, according to ESPN's Chris Broussard.
Although a bit inconsistent with his jump shot, Wesley Johnson showcased his athleticism and defensive energy last season. Johnson had a rough time as a member of the Minnesota Timberwolves and Phoenix Suns, but he was a favorite in Los Angeles.
Johnson logged career-highs in points per game (9.1), rebounds (4.4), blocks (1.0), steals (1.1), field goal percentage (42.5), three-point percentage (36.9), costless throw percentage (79.2), and minutes played (28.4) with the Lakers.
Johnson's hard work last season impressed the front office. They wanted him back and get him for yet another discounted deal. However, Wesley Johnson does not mind. He is glad to be back in a purple and gold uniform and wants to play in Los Angeles with a passion.
Once again, the Los Angeles Lakers notch another one year, inexpensive deal with a costless agent.