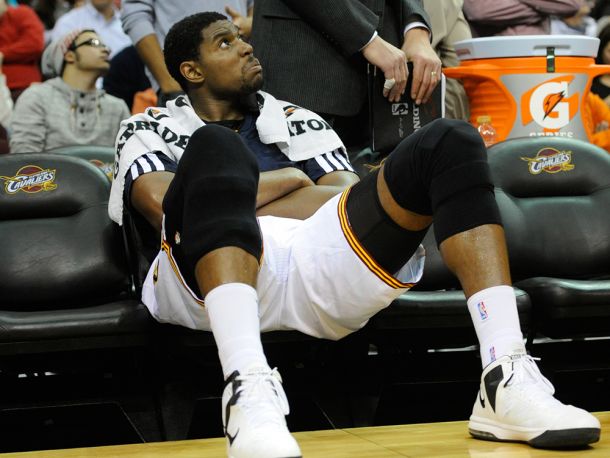 In an up and down career, highlighted by winning 2 championships in Los Angeles, Andrew Bynum may sit out the 2014-2015 NBA season to undergo Regenokine knee therapy. The former 10th overall pick has seen a tough career dealing with knee injuries. This overseas program with German doctor Peter Wehling is a non-surgical program to help grow new cartilage. Wehling has also worked with Kobe Bryant and Alex Rodriguez.
If Bynum does proceed with this program, he would sit out the 2014 season but would be able to return in 2015. According to his agent David Lee, the Knicks could potentially be interested in signing Bynum in 2015. "If he's healthy, Phil will be interested,'' David Lee told The Post. "Phil knew how to tap into Andrew. They got along famously.''
Disappointment would be an understatement for what Bynum has done since Los Angeles. This past season Bynum played in only 26 games for the Cavaliers and Pacers and did not play in 2012-2013 due to a knee injury.
The reality of Bynum going to the Knicks probably doesn't have much weight to it, but if Bynum comes back healthy then Phil Jackson will find a spot for him to at least try out. Phil and Bynum did work really well together and without expecting much, Bynum may be able to contribute.