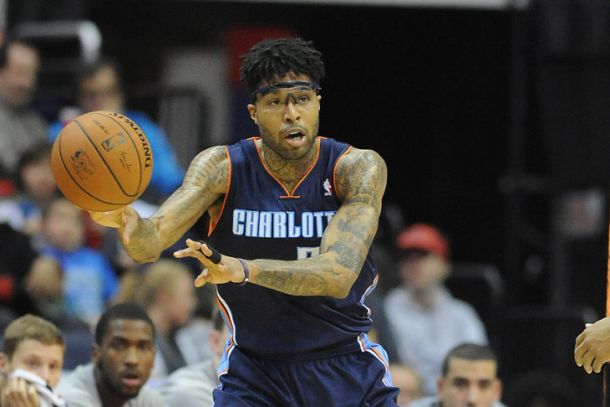 In addition to Hedo Turkoglu, Chris Douglas-Roberts is also nearing an agreement with the Los Angeles Clippers, according to Clippers beat writer, Dan Woike.
The Clippers have been looking to shore up their wing ever since trading Jared Dudley to the Milwaukee Bucks. The terms of Douglas-Roberts' deal is not disclosed, but it should be a one-year, NBA-minimum deal.
Douglas-Roberts came on strong for the Charlotte Bobcats last season in 49 games of play. He averaged 6.9 points and 2.4 rebounds in 20.7 minutes per game off the bench while also shooting 44 percent from the field. Further, he also improved his three-point shooting, hitting 38.6 percent from distance last season.
He would be a terrific pick up for the Clippers. He can ball handle, shoot, and fearlessly attack the basket.
In his five-year career, Douglas-Roberts has played for the then-New Jersey Nets, Milwaukee Bucks, Dallas Mavericks, and the aforementioned Bobcats. He has also played overseas in Italy and has played for the Mavericks D-League affiliate, the Texas Legends.
There is no word on when both Hedo Turkoglu and Chris Douglas-Roberts would officially sign, but the Los Angeles Clippers' plan since the Dudley trade has been going accordingly.