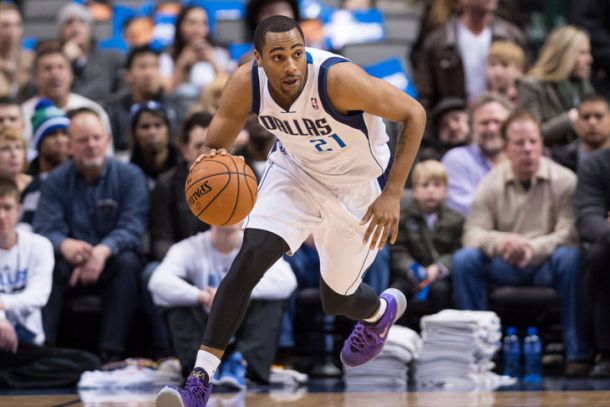 Sacramento Kings' quest to unload salary continues. They waived Wayne Ellington on Sunday after trading Jason Terry, reports Marc Stein of ESPN.
Ellington was traded to the Kings from the New York Knicks in a deal that saw Quincy Acy head to New York. It was never in Sacramento's plan to keep Ellington. They either wanted to waive him or use the stretch provision on him.
Last season, Ellington played for the Dallas Mavericks, averaging just 3.2 points and 1.0 rebounds per game. The five-year pro has also played for the Minnesota Timberwolves, Cleveland Cavaliers, and Memphis Grizzlies. He had his best season with the Cavaliers, where he averaged 10.4 points and 3.0 rebounds a game.
After trading away Jason Terry and waiving Wayne Ellington, the Kings have saved over $8.5 million as they have put themselves under the luxury tax threshold.
The Kings roster stands at 17 now, including non-guaranteed players.