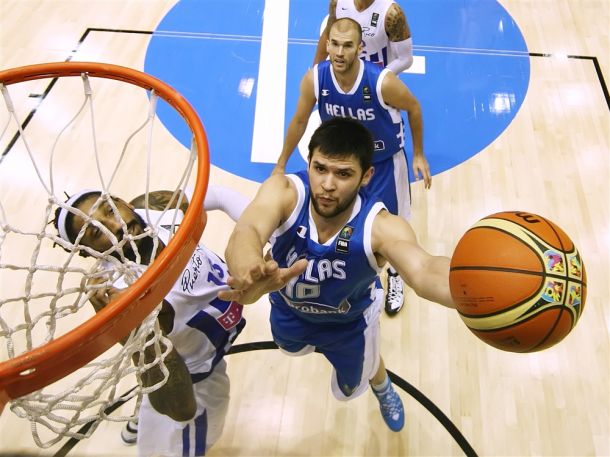 After a win on Sunday against the Philippines, Greece defeated Puerto Rico on Monday 90-79 in the group stages of the 2014 FIBA World Cup in Spain.
Greece managed to score more points than Puerto Rico in every quarter, but the fourth. Greece did not allow Puerto Rico to score more than 20 points in 3 out of 4 quarters. The game started out close until Greece's defense shut down Puerto Rico in the 2nd and 3rd quarters to put the game out of reach.
Greece was led in scoring by Nikolaos Zisis who had 19 points, while current Milwaukee Bucks player Giannis Antetokounmpo added 15 points and the Memphis Grizzlies' Nick Calathes contributed 14 points in the victory.
Puerto Rico was led by former New York Knicks forward Renaldo Balkman who had 23 points and 5 rebounds. The Minnesota Timberwolves' JJ Barea added 21 points for team Puerto Rico in their third loss of the tournament.
Puerto Rico shot just 41% from the field and 33% from three. Their poor shooting was a contributing factor in the loss. Despite shooting 81% from the costless throw line, the total offensive package was just not there for Puerrto Rico and neither was their defense.
Greece shot 59% from the field and 33% from three point range. Greece shot 65% from the costless throw line, and while they did not have a great shooting performance, their defense was good enough to earn the victory against Puerto Rico.
Greece will look to remain undefeated as they take on Croitia on September 3rd.
Puerto Rico will look to earn their first victory as they take on the Philippines on September 3rd.