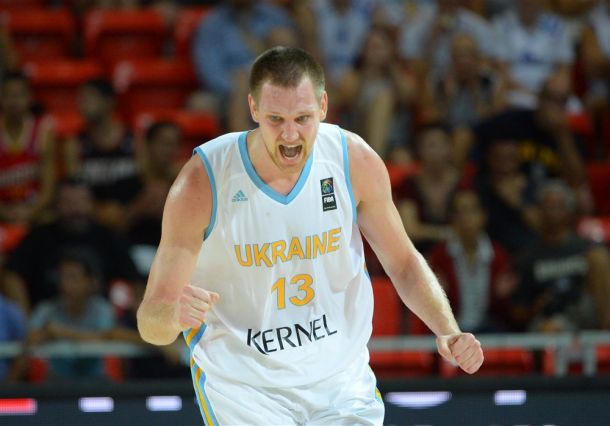 Turkey was back in action on Tuesday versus Ukraine after playing in a close battle for the most part against Team USA on Sunday. In a poor offensive outing from both sides, Ukraine defeated Turkey with a score of 64-58.
Right from the first quarter, both teams came out cold, combining for a total of 8 made field goals out of 30 attempts. Turkey was led by Omer Asik's 8 first quarter points, which 6 of those came from the costless throw line. Ukraine was led by Olexandr Mishula's 5 points. Both teams were knotted at 13 at the end of the quarter.
The second quarter was much of the same abysmal offense. Ukraine shot 5 of 16 while Turkey shot 5 of 12. The half ended with Turkey up 26-25.
The low scoring continued in the third quarter with Ukraine putting up 16 points, and Turkey having their third straight 13-point quarter. Most of Ukraine's points in this quarter came from beyond the arc, as they hit three triples. Meanwhile, Turkey was feasting in the paint, scoring all but one field goal from that area.
The offense finally started to pick up in the final period, especially for Ukraine, who shot nearly 53 percent from the field. Ukraine outscored Turkey by 4 in the fourth quarter to ultimately squeeze by and win.
Olexandr Mishula scored a game-high 19 points for Ukraine. Ihor Zaytsev pitched in with 12 while Eugene Jeter put in 10 points and had 6 dimes.
New Orleans Pelicans big man, Omer Asik led Turkey in scoring with his 16 points and a whopping 20 rebounds. However, Asik's play was not enough for Turkey to come out victorious.
Ukraine shot 37.5 percent for the game, and Turkey shot 36.5 percent. Both teams were rather clean on the offensive end with just 10 giveaways for Ukraine and 13 for Turkey. The assist numbers for both teams were identical at 12, and the rebounding battle was close too. Ukraine was, however, a plus-12 from downtown, which is what eventually secured the W for them.
Ukraine will take on New Zealand next on Wednesday, September 3rd at 9 am Eastern Time.
Turkey is back in action tomorrow as well. They will play Finland at 11:30 am Eastern Time.