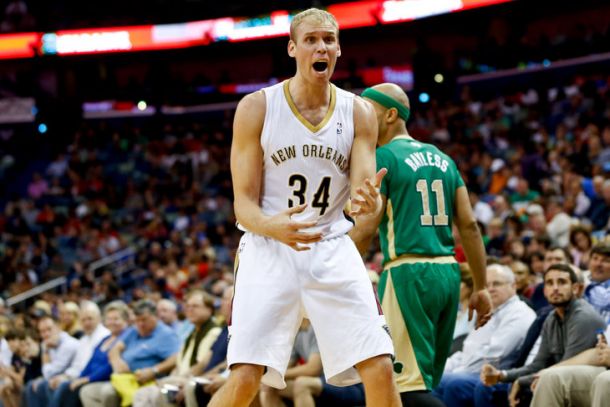 The Toronto Raptors have reached an agreement with Greg Stiemsma, according to Marc Stein of ESPN. Stiemsma's deal will be for one-year worth $1 million. However, there is no indication whether his deal is fully guaranteed or not.
During his three-year career, Stiemsma has played for three different teams – the Boston Celtics, Minnesota Timberwolves, and New Orleans Pelicans.
He has averaged 3.4 points, 3.6 rebounds, and 1.2 blocks per game throughout his career. He last played for the Pelicans but was waived midway through the season.
Stiemsma figures to play backup center to Jonas Valanciunas for the Raptors. He will be brought in for his size, rebounding, and shot blocking. The Raptors have been determined to finish out their roster by adding another big. They were once interested in Andray Blatche as well but moved past that.
The Toronto Raptors have done a solid job of shoring up their bench unit this off-season. They have essentially filled in each position with a terrific backup player or two.
Once the signing of Greg Stiemsma is official, the Raptors will have 15 players on their roster.