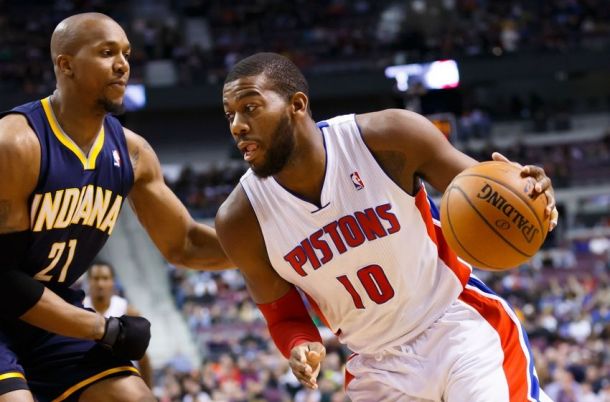 Greg Monroe has officially signed a $5.5 million qualifying offer with the Detroit Pistons, reports Adrian Wojnarowski of Yahoo! Sports.
Monroe will now become an unrestricted costless agent during the summer of 2015, where he will more than likely demand a maximum contract. The Detroit Pistons are unwilling to give Monroe the contract he wants next summer and are afraid they will lose him.
Greg Monroe is entering his fifth NBA season, all with the Pistons. He has averaged 14.0 points, 9.0 rebounds, and 2.3 assists throughout his career. He continues to gradually improve his game year after year.
Earlier in the off-season, Detroit added frontcourt depth by signing Caron Butler and Aaron Gray. With Monroe on board as well, the Pistons are likely to waive Josh Harrellson.
The Detroit Pistons roster currently stands at 16.
Eric Bledsoe has been in the same situation with the Phoenix Suns, and his agent has reportedly told Phoenix that they want a maximum contract or no deal. Bledsoe is the last restricted costless agent remaining on the board.