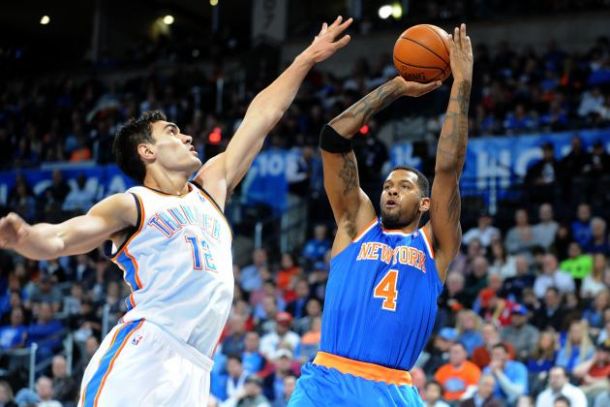 The Sacramento Kings have waived Jeremy Tyler, according to reports made by Jason Jones of the Sacramento Bee.
The Kings acquired Tyler in a trade executed exactly one month ago with the New York Knicks. The Kings sent Quincy Acy and Travis Outlaw to the Knicks for Wayne Ellington, Jeremy Tyler, and a second-round draft pick.
Tyler had a $948,000 non-guaranteed contract, and the Kings waived him instead of fully guaranteeing it. Earlier, the Kings waived Wayne Ellington as well, leaving them only with the draft pick they received from the Knicks in the above-mentioned trade.
Jeremy Tyler has played for three different teams in his three-year career. He started his career with the Warriors, and then played one game for the Atlanta Hawks in the 2012-2013 NBA season. He was with the Knicks last season where he played 41 total games, averaging 3.6 points and 2.7 rebounds in 9.7 minutes per game. He will now become an unrestricted costless agent.
A few days ago, the Sacramento Kings also traded Jason Terry to the Houston Rockets to clear up more cap room. It seems like they will continue to complete moves to rid themselves of unwanted salary.