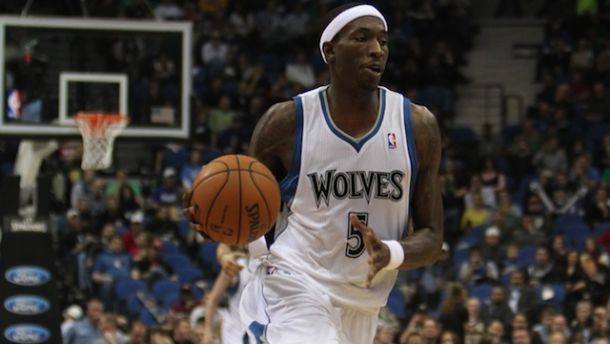 Former Dallas Mavericks All-Star, Josh Howard is looking to return to the NBA as he is in Las Vegas working out and hoping to land a training camp deal with an NBA team, reports Marc J. Spears of Yahoo! Sports. Howard is also open to playing in the D-League.
Howard, 34, spent 10 years in the NBA playing for four different teams. He most recently played for the Minnesota Timberwolves during the 2012-2013 season, but he suffered an ACL injury, having only played 11 total games. Howard was on the San Antonio Spurs training camp roster last year, but he was waived days before the start of the regular season.
Josh Howard has averaged 14.3 points and 5.7 rebounds per game throughout his career. He was mainly known for his time with the Dallas Mavericks, where he helped them reach the NBA finals in 2006. He has also had short stints with the Washington Wizards and Utah Jazz.
It is unclear if Josh Howard is in good shape, but it seems like he is determined to make a return. If anything, maybe a championship caliber team could give him a chance.