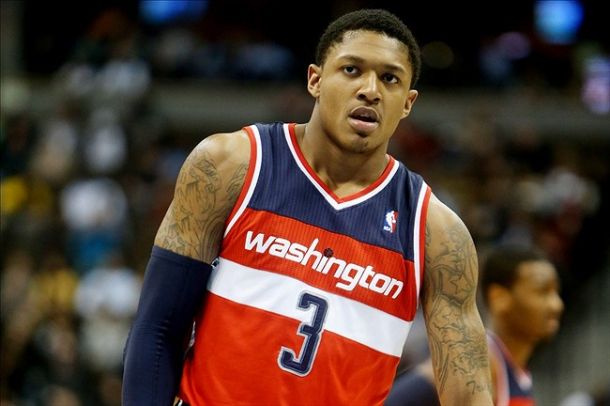 For the first time since fracturing the scaphoid bone in his left wrist last Friday in Greenville, Bradley Beal addressed the media for the first time since the freak injury.
"It is frustrating, but at the end of the day it is what it is..," Beal said. However, Beal was high in spirits, "I'm fortunate that it was only my left hand and that I can be back pretty soon."
Bradley Beal can expect to be in a soft cast for roughly 10 days, per league source. Thankfully, for Wizards fans, Beal won't have to worry about a lot of rehab time. When the club travels to New York to play the Knicks, Beal and the Wizards are hoping he can start his conditioning again.
"It could have been a lot worse, if it was my ligament I could have been out 6-9 months," said Beal. After having successful surgery, team officials announced that Beal will be back in approximately 6 weeks, which will have him returning at the end of November, most likely.
If Xavier Silas makes the roster, look for him to play a lot at the two-guard position along with Glen Rice Jr. and Otto Porter. Beal has a lot of belief in his teammates. "I think it will be different, but not too drastic. I have faith in Glen and Otto to be able to step up and do what they're capable of doing, and Temple as well because he'll have to swing the one and the two..," Beal added. "[They can] get it done."